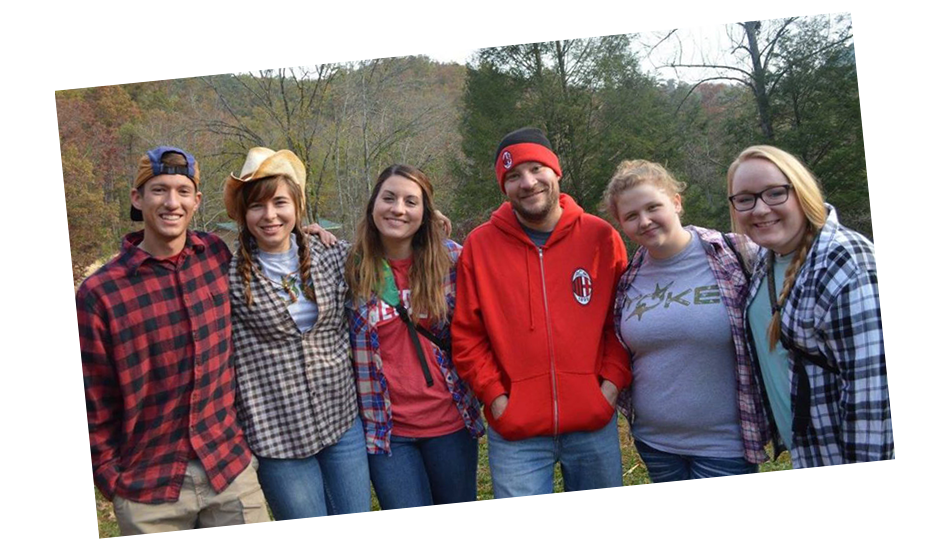 Through more than 40 years of history, YOKE Camp is always a highlight for both YOKE Kids and YOKE Folk. Held each year in the spring and fall, camps offer students the opportunity to get out of their normal routine and try new things, the chance to interact with other YOKE Kids from around the Knoxville area, and promote a healthy, adventurous lifestyle.
Camps also provide leaders with a more focused opportunity to invest in the lives of their students. There is a cost associated with YOKE camps, but YOKE offers financial assistance to families in need so that every student can participate.
Camps are back for Fall 2021!
Click on your school's camp date below to register!
(And note "meet the bus" locations in parenthesis.)
Bearden (Bus @ Northwest Middle)
Cedar Bluff (Bus @ Shoreline Church)
Farragut (Bus @ Shoreline Church)
Gibbs (Bus @ Halls Middle)
Gresham (Bus @ Northwest Middle)
Halls (Bus @ Your School!)
Jefferson (Anderson Co) (Bus @ Shoreline Church Knox)
Karns (Bus @ Shoreline)
Norris (Bus @ Norris)
Northwest (Bus @ Your School)
Powell (Bus @ Halls)
Robertsville (Bus @ Shoreline Church)
West Valley (Bus @ Shoreline Church)
Blount County (Bus @ First Baptist Maryville)
Carter (Bus @ Whittle Springs Middle)
Greenback (Bus @ First Baptist Maryville)
Jefferson (Jeff County)
Hardin Valley (Bus @ Hardin Valley)
Maury (Bus @ FBC Jefferson City)
Rush Strong (Bus @ FBC Jefferson City)
Rutledge (Bus @ Your School!)
South Doyle (Bus @ Whittle Springs Middle)
Vine (Bus @ Whittle Springs Middle)
White Pine (Bus @ FBC Jefferson City)
Whittle Springs (Bus @ Your School!)
"YOKE began as a requirement for school. I approached it more as an assignment, but I very quickly fell in love with the ministry and it has become something that I am very passionate about. YOKE has changed my life!"