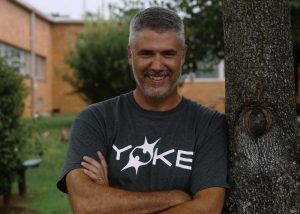 Thanks for taking a few minutes out of your day to catch up with YOKE and keep us in your prayers. Navigating the Covid-19 pandemic and the economic downturn that it has caused has brought some unprecedented challenges. Figuring out how to safely connect with our kids and leaders during this time has been a constant struggle. We are so thankful for the leadership of our board of directors, the partnership of the Knoxville nonprofit community, and the faithful prayers and generous support from folks like you.
YOKE has not been immune to the financial challenges caused by Covid-19. Compared to last year's numbers, our giving decreased by about $60,000 over the months of April and May. Some of that was due to having to postpone our annual golf tournament and we hope to make that up next month. We are grateful that monthly giving from our church partners and from our monthly vital partners has not wavered. Obviously, our expenses have been down some as well, but there is still a significant budget gap. Pray that God will continue to provide.
During the pandemic we've had more than 25,000 engagements with our online content, including YOKE Talks, skits, worship songs, and YOKE Live interviews on Instagram. This month we'll begin to engage kids face to face again with a modified version of our Summer Adventures. We'll be hosting more frequent, neighborhood-based events for smaller groups in order to follow CDC guidelines. Stay tuned to our website and social media for more details. Pray for discernment and protection as we venture out to reconnect with kids.
Thanks again. Now, more than ever, we're grateful to have you on the YOKE team!