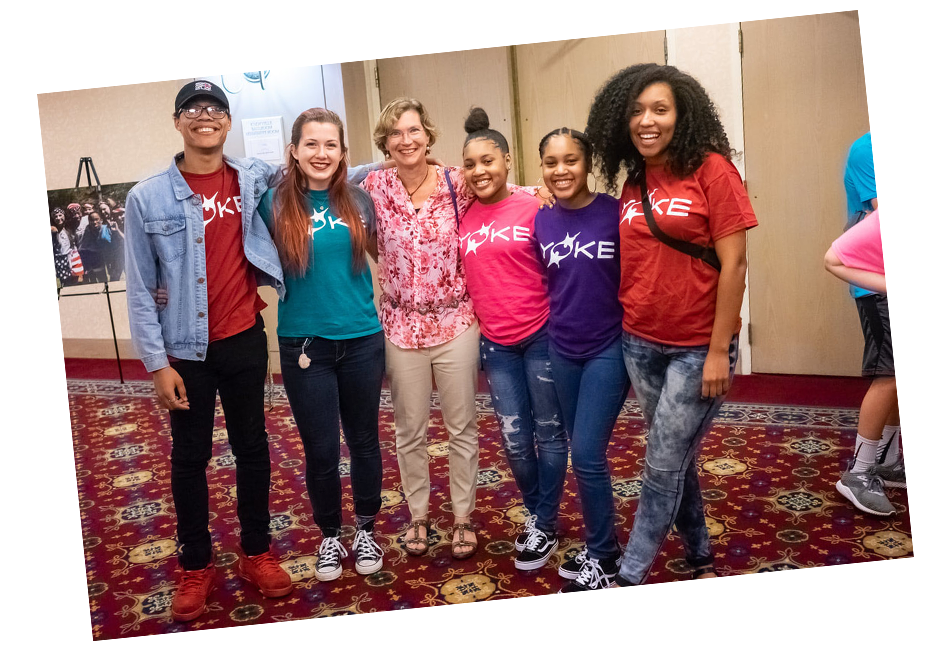 YOKE'S ANNUAL BANQUET
Make plans to join us for the 2022 YOKE Banquet, scheduled for Tuesday, September 13th at 6:30 pm at the Knoxville Convention Center. We'll celebrate all that God is doing through the ministry of YOKE and dream together about what the future might hold for our organization.
There is no cost to attend the banquet, but there will be an opportunity to invest in the life-changing ministry of YOKE. There are three ways that you can support the banquet: register as a guest, sign up to host your own table of 10, or help sponsor the event. For more information or to get started, register now on our event site. Contact us at yoke@yokeyouth.com or 865-522-6907 for more details.
"YOKE began as a requirement for school. I approached it more as an assignment, but I very quickly fell in love with the ministry and it has become something that I am very passionate about. YOKE has changed my life!"