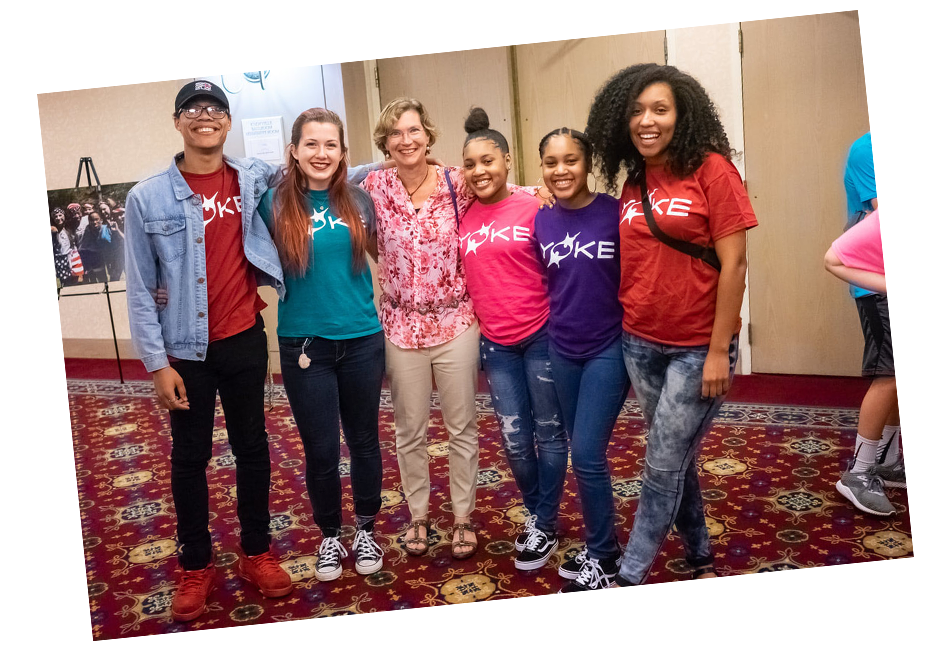 YOKE'S ANNUAL BANQUET
The 2019 YOKE Banquet, celebrating 42 years of ministry, was held on Tuesday, August 27 at the Hotel Knoxville (formerly the Knoxville Marriott), 501 E. Hill Avenue.
At the banquet we highlighted some of the ways that God is using YOKE to mentor middle school students, equip young leaders, engage local churches, and enrich local schools. We celebrated what God has done and together we dreamed about the future. The event raised more than $113,000 for YOKE's programs and services.
Thank you to all of the sponsors who helped make the event possible. 
2019 BANQUET SPONSORS

"YOKE began as a requirement for school. I approached it more as an assignment, but I very quickly fell in love with the ministry and it has become something that I am very passionate about. YOKE has changed my life!"