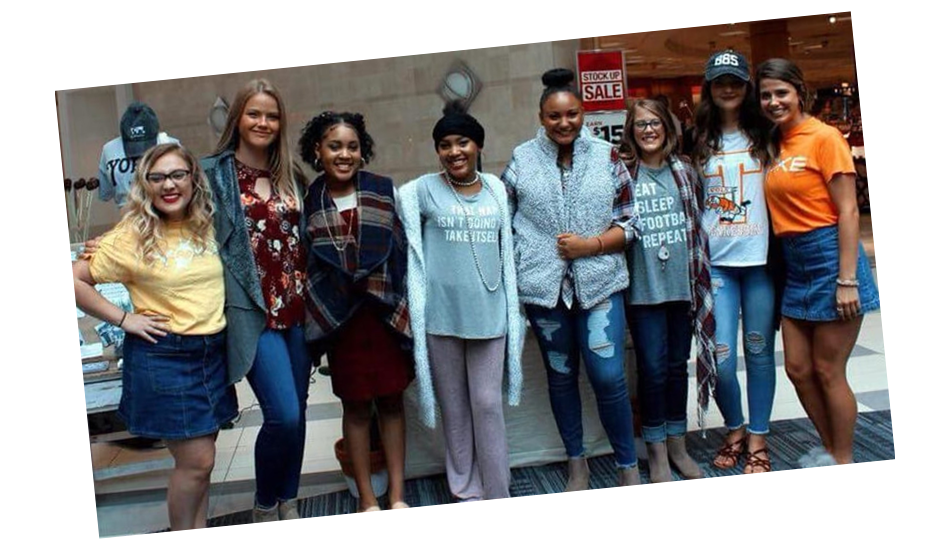 After-school clubs are what YOKE is primarily known for, but for us, they're only the beginning. Our mentors – we call them YOKE Folk – are assigned in teams to one local school. Together they plan and host an energetic and engaging club each week. Clubs meet for an hour and consist of games, silly songs, and skits designed to meet the physical, social, and spiritual needs of middle school students. Each club ends with a brief and relevant life lesson from the Bible.
There are many ways to serve with YOKE, learn about more programs below!
YOKE Clubs During COVID-19
YOKE has had to adapt our program for in-person gatherings during the COVID-19 pandemic. In order to keep everyone safe and healthy, we have developed a set of operating guidelines for all in person gatherings. Click HERE if you would like to review these guidelines. 
All current in-person YOKE Clubs are listed below. If your school is not listed here, feel free to contact the Area Director for that school or call our office at 865-522-6907. 
Blount and Loudon County – Contact: Eli Smith
• Coulter Grove, Eagleton, Heritage, and Montgomery Ridge are meeting at East Maryville Baptist Church on Tuesdays from 7-8pm
• Alcoa, Carpenters, and Alcoa are meeting at Blount Community Church on Tuesdays from 4-5pm
• Greenback is meeting at the Greenback Community Center on Tuesdays from 7-8pm
East Area Schools (Jefferson Co., Grainger Co., and Carter Middle) – Contact: Sarah Scheafnocker
• Carter is currently meeting at Marbledale Baptist Church on Tuesdays From 7-8pm
• Rush Strong currently meets at First Baptist Church, Strawberry Plains on Wednesdays from 3:30-4:30pm
• Jefferson Middle School and Maury Middle School currently meets at Providence Church on Thursdays 6:30-7:30pm
• Rutledge Middle School is meeting at the Grainger Co/UT Extension Pavilion on Tuesdays 6:45-8pm
North Area Schools (Anderson Co., Powell, Halls, and Gibbs Middle) – Contact: Stephanie Enger

• Robertsville is currently meeting at Robertsville Middle School Gym on Tuesdays from 7-8pm
• Gibbs will begin meeting at Corryton Church on Tuesday, January 26th from 7-8pm
• Halls and Powell will begin meeting a Sharon Baptist Church on Tuesday, January 26th from 7-8pm
City of Knoxville Schools – Contact: Sarah Scheafnocker
• Vine is meeting in person on Wednesdays from 4:20-5:20. Contact Sarah for more information.
• Gresham, Holston, Northwest, and Whittle Springs will begin meeting at Hope Fellowship Church on Tuesday, January 26th from 7-8pm.
West Area Schools – Contact: Leah Carter
• Cedar Bluff, Farragut, Hardin Valley, Karns, West Valley are currently meeting at Cokesbury United Methodist Church on Tuesdays from 7-8pm.
YOKE FOLK

YOKE Folk are mostly college age adults from the community. Many of them serve because of the impact that YOKE had on them as a middle school student.
Each YOKE Folk must submit references, go through an interview process, and pass a background check before being accepted. Once accepted, they are trained in student ministry, including detecting and responding to situations of abuse, and in suicide prevention.
Clubs are offered at no cost and there is no need to register ahead of time. Just show up!
For information on the YOKE Club at your school, click your county.

Click on your county to see all our locations in your area!
"YOKE began as a requirement for school. I approached it more as an assignment, but I very quickly fell in love with the ministry and it has become something that I am very passionate about. YOKE has changed my life!"