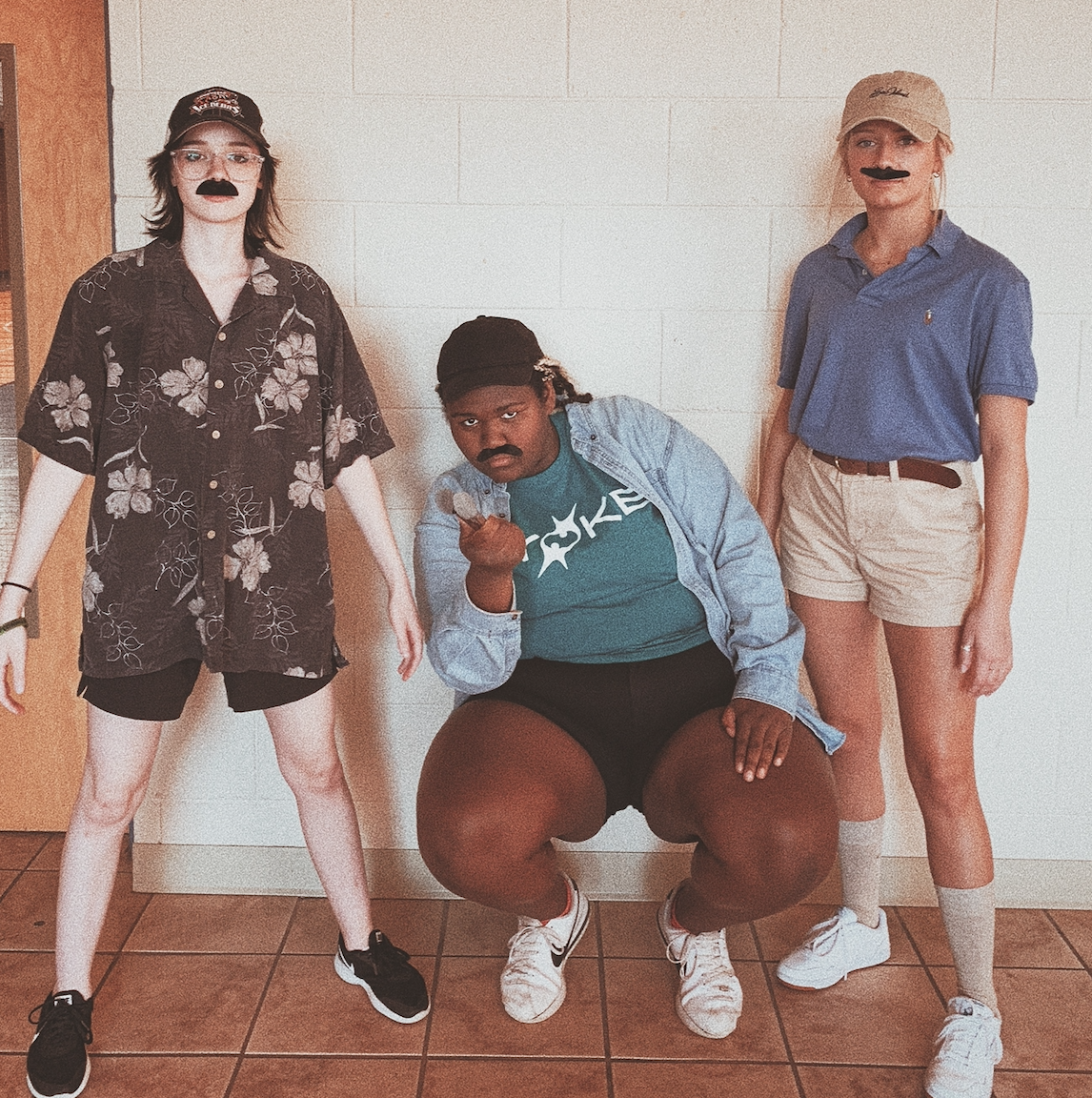 When Saria Drake heard about the opportunity to serve with YOKE during her freshman year at Johnson University, it was an easy decision. Having experienced YOKE's impact firsthand in her own life as a middle school student, she jumped at the chance to get involved with the ministry that had meant so much to her.
"My YOKE story began at South Doyle Middle School," recalled Saria, "Before I was invited to my first club, I was really struggling with both my faith and my mental health. I had a hard time believing that Jesus really loved me. But at YOKE, my leaders showed me what it really meant to have a relationship with Jesus. My time as a YOKE kid changed my life."
Through all the time she spent attending club at South Doyle, the thing that stands out in Saria's memory the most is not the games, skits, or songs at club, but rather the time that her leaders spent investing in her. One of her favorite memories as a middle schooler was her YOKE Folk taking her to Dunkin' after school. Saria is a testament to the fact that, as important as YOKE clubs and camps, it is often quiet, unprogrammed moments like these where the real impact happens.
During Saria's time as a middle school student, most of the YOKE Folk on the South Doyle team were students from Johnson University. She attributes her own decision to attend Johnson to the impact that those YOKE Folk had on her life. She wanted to follow in their footsteps so choosing Johnson and becoming a YOKE Folk herself was an easy decision for her. Last year she joined YOKE's combined Halls/Powell club in hopes of making that same kind of impact on a young person's life.
"My favorite part of being a YOKE Folk is the friendships that I've made through the program," said Saria. "Planning and leading YOKE clubs every week is so much fun when you get to do it with your best friends!"
You, too, can sign up to serve middle school students and become part of the same community that has meant so much to Saria. YOKE is looking for passionate, fun-loving, mature(ish) young adults to serving during the 2021-2022 school year.
Would you consider joining the YOKE family this year? If you're interested in learning more, you can contact program director Sarah Scheafnocker at sarah@yokeyouth.com, or fill out our online application to get started.