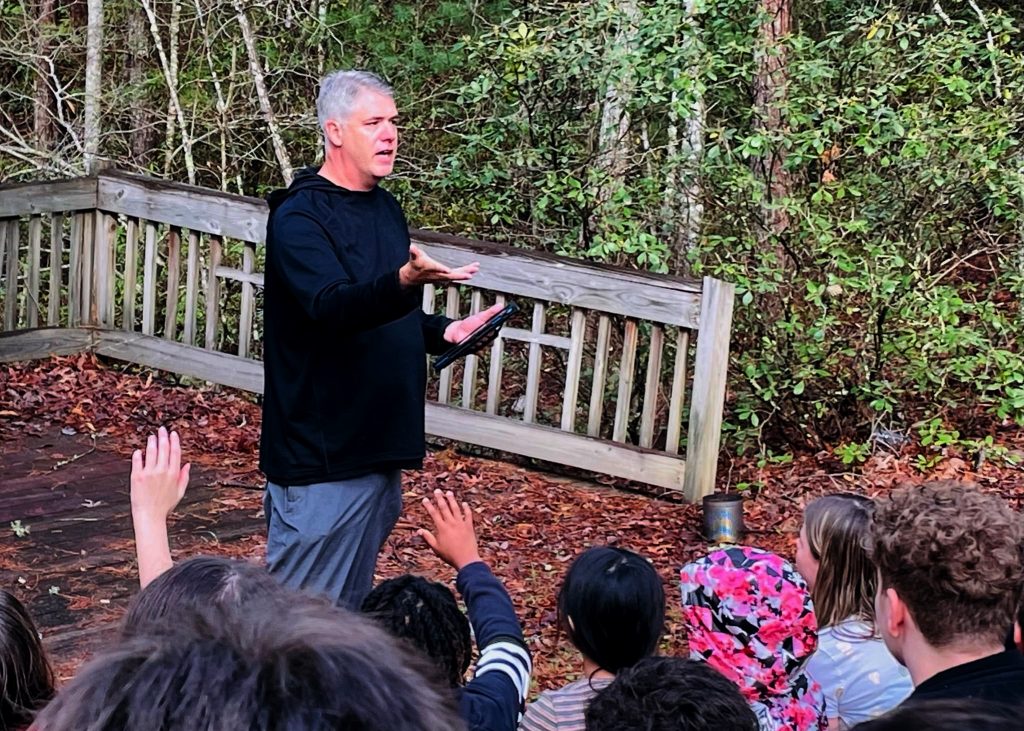 Spring Camp was a lot of fun this year. Over the course of two weekends last month, 333 kids and YOKE Folk participated – our biggest camp since before the pandemic. One of the highlights for me personally, was being invited to be the camp speaker for the first weekend. That's right, after nearly 8 years on the job, they finally let me talk. Funny story – I had actually asked our program director, Sarah Scheafnocker, if I could do one talk in particular. She simply asked me to take the whole weekend. I gave her a 24-hour cooling period to reconsider, but the offer stood.
Over the course of the weekend, we try to introduce students to the story of God broken up into 4 brief and engaging talks. On Friday night, we talked about how we know there is a God. On Saturday morning we had chapel in the woods, a gorgeous setting to talk about how God the Creator values us as the masterpiece of creation. Saturday night we talked about how our sin separates us from that God who loves us, but Jesus made a way for us to be restored to a right relationship with God again. Finally, on Sunday morning we talked about how we follow Jesus step-by-step (1 Peter 2:21) to become more like him and to join him in the renewal of all things.
Each time I have an opportunity to be in front of students, I remind them of why we do YOKE and I take some time to explain our logo. I remind them that I know middle school is not easy and I probably don't know or understand all of the challenges they face. But each time they see that YOKE logo I want them to remember one thing – that they don't have to go through it alone. Thank you for your partnership so that we can continue to walk with middle school students!