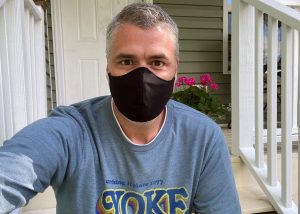 Thank you for taking a few minutes out of your day to catch up with YOKE and to keep us in your prayers. I don't know about you, but I am really looking forward to the day when commercials no longer begin with the words, "During these challenging times…" Handshakes, hugs, middle school camps, and meeting friends in restaurants – I look forward to getting back to "business as usual!" It's a comfort to know that, in spite the chaos around us, our God is in control.
The pandemic is having an economic impact right here at home as well. We probably all have friends or loved ones who've been furloughed or laid off completely and that has had a cascading effect on local businesses and nonprofits alike. Knoxville area nonprofits reported a $12 million loss in revenue through the first half of April, making it tougher tougher to offer vital programs and services to the most vulnerable in our community. It's a comfort to know that, even in uncertain times, our God is a God of abundance.
Our ministry certainly looks different these days, but we're working hard to make disciples, even in isolation. Our social media efforts – including devotions, worship songs, skits, and YOKE stories – have more than 22,000 engagements across all channels. And this month's newsletter includes stories on how that impact looks on the ground. Thank you so much for your prayers and your financial support that help make this ministry possible. Now, more than ever, we're grateful to have you on the team!