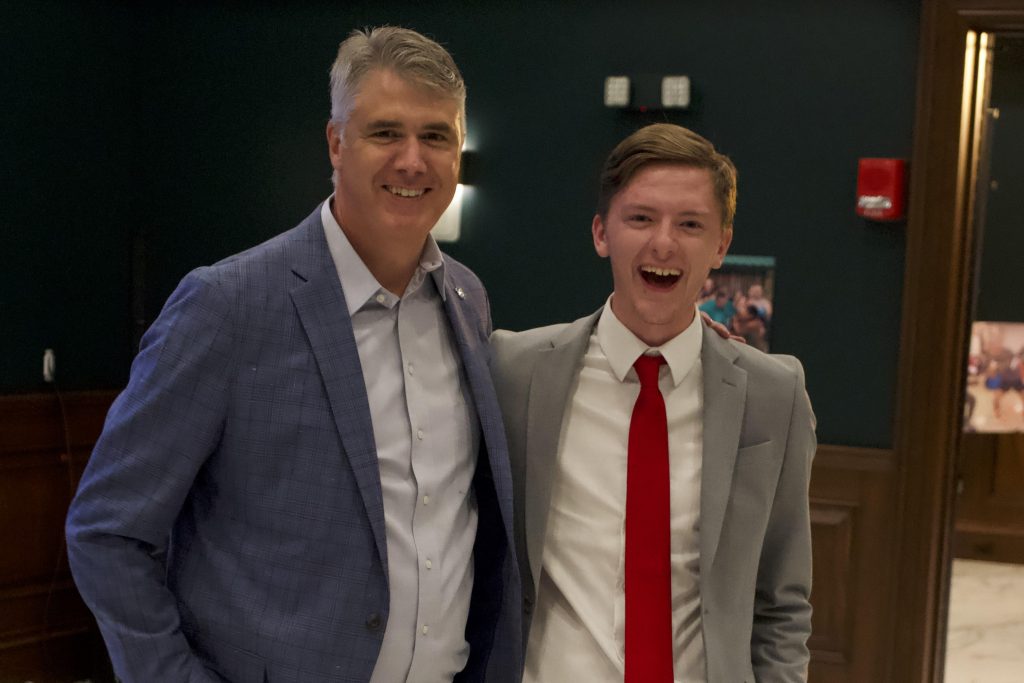 September is one of my favorite months of the year – and not just because it's my birthday month! The turning of the calendar signals cooler weather, the beginning of football season, and the start of a new school year. Of course, at YOKE the start of a new school year also means training a bunch of new volunteers and launching a new year of YOKE Clubs. As we are busy doing all of that this month, it's exciting to think about what the new year may hold for our team, our YOKE Folk, and our students.
September also means YOKE's annual Banquet. It's always fun to gather as a YOKE family and celebrate all that God is doing through our ministry together. Instead of focusing in on one story at the banquet, this year we decided to share a bunch of shorter ones from both students and YOKE Folk – and even a member of our Board of Directors. It was so encouraging to see God work through generations of servant leaders. Make sure to check out the story  on the banquet.
Obviously, a new year also means lots of opportunities to get engaged in the life-changing ministry of YOKE. If you or someone you know would like to have an impact on a middle school student's life, let us know by filling out our volunteer application.
As always, thanks for taking a few minutes out of your day to catch up with YOKE and to keep us in your prayers. We're glad to have you on our team!