With Leadership Development as one of our core values, YOKE is committed to equipping and empowering the next generation of servant leaders—but not simply to "do YOKE" better. We want our leaders to be better neighbors, better church members, better employees, and better students because of their time with YOKE. We always love hearing stories of YOKE Folk going on to serve their communities in new ways and new settings that give them opportunities to further develop service and leadership skills they developed through YOKE.
A prime example of this are Ashlyn Nickels and Brett Durfee, both YOKE Folk and freshmen at Carson-Newman University who will be joining the Faith & Justice Scholars program this year. The program is dedicated to "nurturing students toward a life of faith-driven action in solidarity with the most marginalized and oppressed members of our world."
"We're so excited to welcome Ashlyn and Brett into the Faith & Justice Scholars family," said Dave McNeely, who coordinates the Faith & Justice Scholars program. "We're always looking for students who are growing in their love of God and neighbor, and YOKE does such a wonderful job at equipping young people to pursue such a faith. Our hope is that we can continue the good work that YOKE has invested in Ashlyn and Brett and help them to continue to grow in their faith through service of others, even as they continue to learn more about what it means to be a disciple of Jesus in our world today."
Here are Ashlyn and Brett to share in their own words how their time with YOKE has helped prepare them for the experience.
Ashlyn Nickels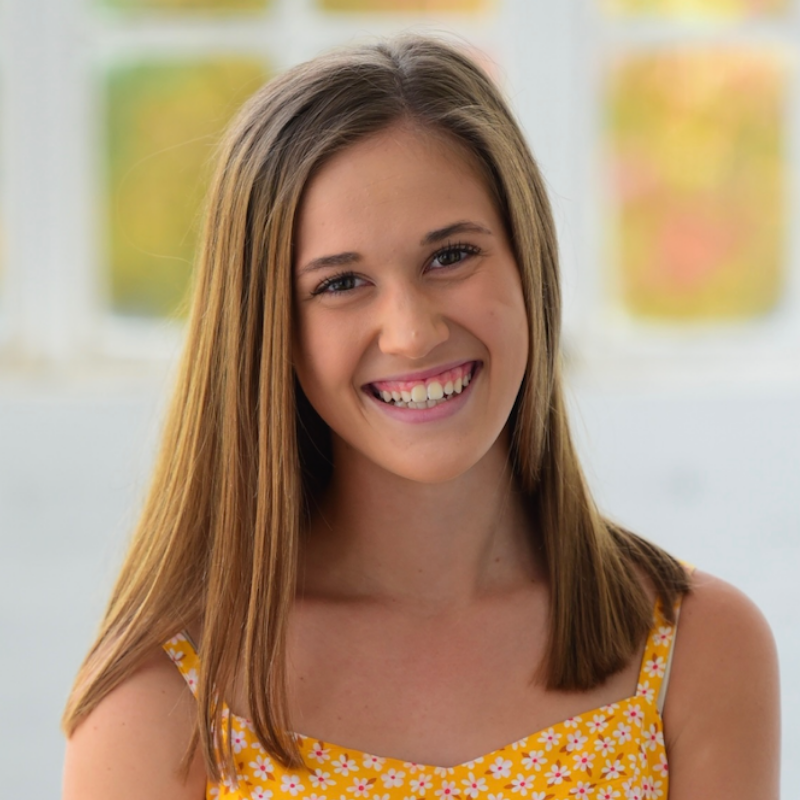 I'm a Grainger County YOKE Folk and this year I am going to Carson-Newman to study Early Childhood Education, in hopes of one day teaching first grade or kindergarten students. I joined YOKE as a 7th grader at Rutledge Middle School, and stayed involved through high school as a Future Folk where I was able to help the Rutledge YOKE team for three years. This year I am so excited to be joining the Rutledge team as a YOKE Folk! YOKE is such a welcoming family to everyone, and I've always felt loved and accepted by everyone. My YOKE Folk Madison was always there for me throughout middle school and she always gave me great advice. Being able to serve my community through YOKE has been a huge blessing. I've loved getting to work alongside people who also love to serve others, and a few individuals from my YOKE family have become close friends and mentors that I count on for anything. Serving with YOKE has taught me that there is so much joy and love in serving others, and that by serving others I am bringing glory to God. I chose to join the Faith & Justice Scholars program at Carson-Newman because I believe it's so important to surround yourself around others that will motivate and encourage you, while also challenging you to grow in your faith. I feel that my time with YOKE has helped to prepare me for this experience because I've been able to work with so many different people from different backgrounds. YOKE has taught me to love and respect everyone even when you don't see eye to eye with them. Going into the Faith & Justice Scholars program, I'm excited for the opportunity to learn and work with such a diverse group of people!
Brett Durfee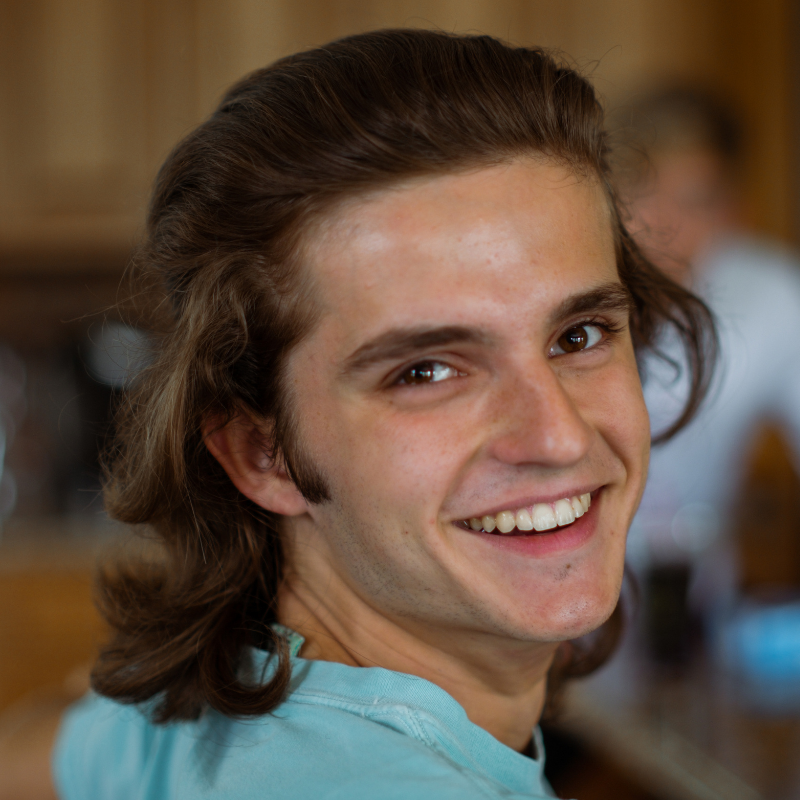 I'm a graduate of Halls High School and for the next four years I'll be studying music with a minor in missions at Carson-Newman. I have a passion for music and I can't wait to see where God uses me on the mission field with the gifts he's given me. I've been involved with YOKE since 2014 when I started attending the Halls YOKE club as a middle school student. I stayed involved with YOKE through middle school and became a Future Folk in high school. During middle school, YOKE was important for strengthening my walk with Christ, giving me a place to be challenged to grow in my relationship with the Lord. During my senior year, I began serving as a YOKE Folk at the Halls/Powell club. YOKE is a huge part of my testimony because it was one of the first times that I got to be a servant leader. The Future Folk program gave me an opportunity to grow through serving others, and being a YOKE Folk helped me to grow as a leader. As a college student, I chose to join the Faith & Justice Scholars program because I believe that the heart of ministry is service. Serving people is an act of love, and Jesus tells us that loving others is the second greatest commandment after loving the Lord. The Faith & Justice Scholars program will provide me with a chance to serve the people around me while growing in my relationship with Christ with other believers. YOKE helped to prepare me for Faith & Justice because it helped to instill a servant's heart in me. Serving with YOKE is humbling because it helps you to realize that it's not about you—it's about being there for the kids and helping them grow. In the same way, Faith & Justice is a group of people not centered on themselves, but rather focused on living a life of ministry and glorifying God. 
Would you like to join a community where you can grow as a servant leader like Ashlyn and Brett? To learn more about serving with YOKE, you can contact program director Sarah Scheafnocker at sarah@yokeyouth.com, or fill out our online application to get started.