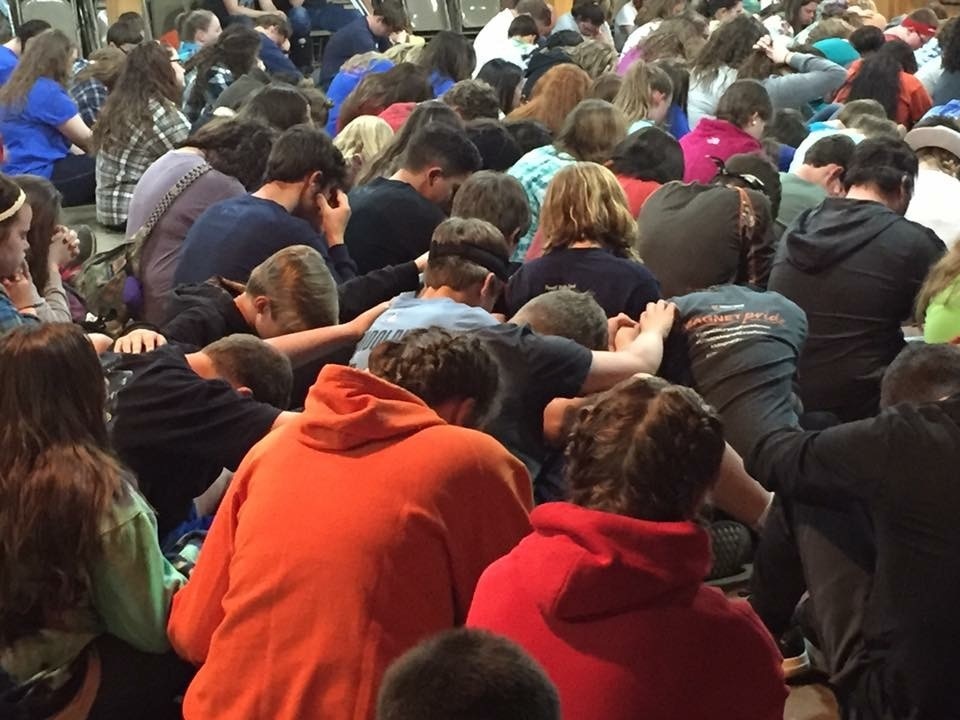 More than 500 students and leaders from Anderson, Blount, Grainger, Knox, and Jefferson Counties enjoyed one of two weekends of YOKE Survivor Camp. YOKE kids from each school selected a YOKE Folk representative to compete for the title of Sole Survivor during the weekend. These YOKE Folk tried to win immunity, make alliances, and avoid being voted off. Two leaders won the much coveted title of Sole Survivor. They were Olivia Ingmire from South Doyle and Sarah Jackson from Farragut.

Throughout the weekend, YOKE teams also competed in survivor-like challenges where they solved puzzles, canoed across the lake, identified animal tracks, and learned how to make fire. One school won the team challenge each weekend. Congratulations to the winning teams, Vine and West Valley!
One of the favorite activities of YOKE's spring camp is always the messy war. Teams enjoyed throwing color-filled water balloons and flour bombs at each other. Kids and leaders also got several hands full of shaving cream to smear all over their leaders and the other members of their team.
The most important part of YOKE camp is the opportunity kids have to hear that God loves them and wants a relationship with them. YOKE Folk and kids get to spend time Saturday night in their cabins to talk about what they've heard from the speaker throughout the weekend. During this time, many kids will open up about issues they are facing, ask critical questions, and often make decisions. Over the two weekends of camp, more than 30 kids responded to God's working in their lives, including 3 who made first time decisions to follow Jesus. Two more recommitted their lives to him and 23 asked for a Bible. 
​
Special thanks to our volunteers! Our volunteers come to camp to help with medical care and dispensing medicine, cook in the kitchen, serve as security, help move luggage, and provide scholarships for kids to attend camp. For more information on volunteering, visit YOKE's volunteer page, and to cover a scholarship for a kid to attend camp, visit YOKE's giving page.