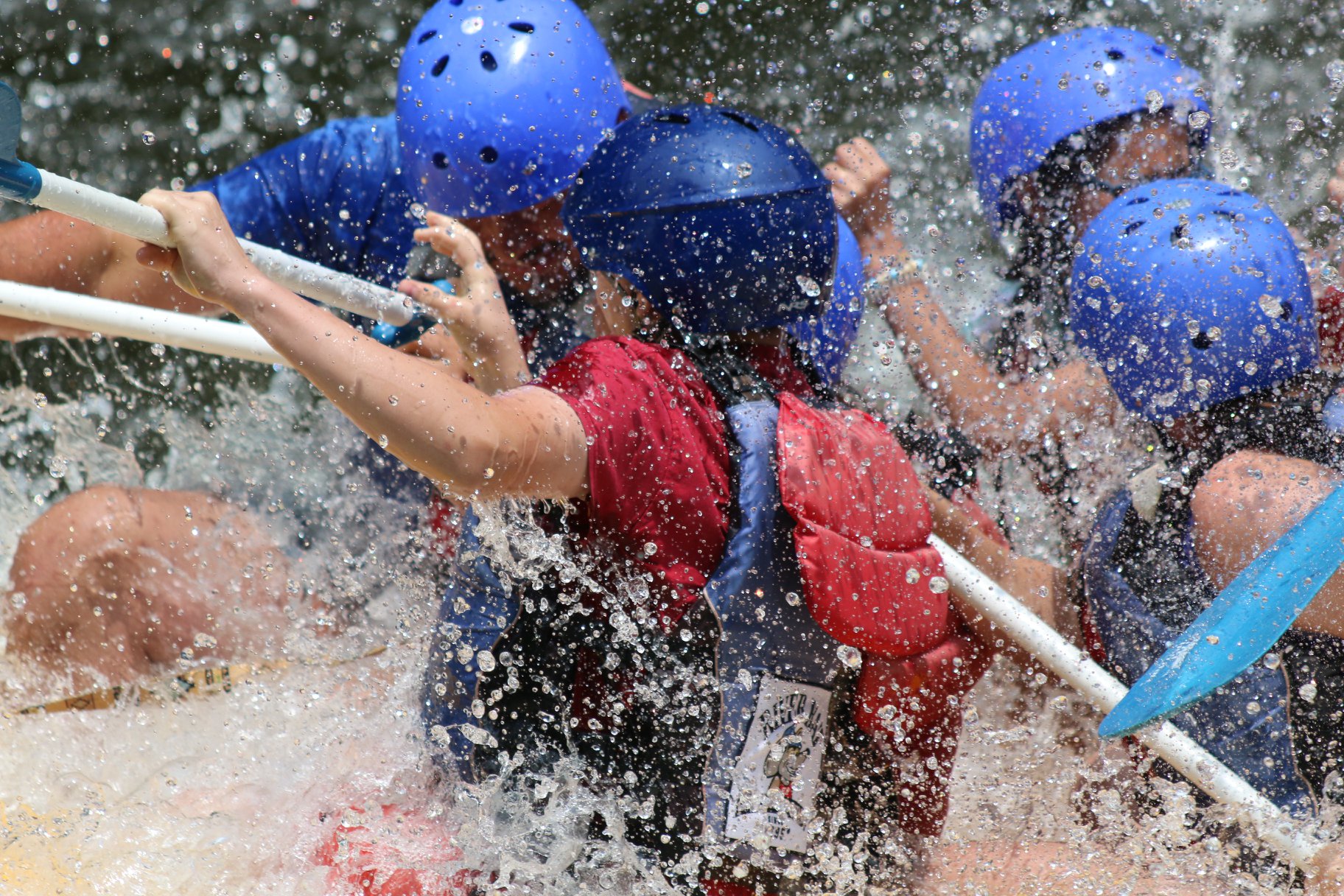 As the spring semester winds down, most of YOKE's afterschool clubs are coming to an end for the year. It's certainly been a unique school year, but we're thankful that God has allowed our YOKE Folk to continue investing in middle school students even if clubs looked a bit different. There are still opportunities for students to get involved with YOKE over the summer.
Summer Adventures are a highlight of the year for the YOKE family, and this year will be no exception. We're excited to host two Summer Adventures trips next month on June 1st and June 15th. YOKE's Summer Adventures are a great way for leaders to stay connected with their students over the summer break. The program encourages a healthy, adventurous lifestyle, and provides kids with an opportunity to get out of their environment and try new things.
"Students have endured an extra tough school year where the only thing constant was change!" said YOKE's new program director Sarah Scheafnocker. "I'm more excited than ever that YOKE can provide Summer Adventures designed exclusively for middle schoolers where they will not only have a crazy good time, but also see and hear the Good News of Jesus as we go!"
This year, YOKE kids and YOKE Folk are invited to attend two fun-filled day trips:
Camp for a Day (June 1st) – Since we were unable to have YOKE Camp during the 2020-2021 school year, we will be heading to Camp BaYoCa for a full day of camp fun. All the fun of YOKE's weekend camps, crammed into one day!
 Whitewater Rafting (June 15th) – For our second trip, we are bringing back one of our favorite Summer Adventures from past years: rafting the Pigeon River!
According to CDC guidelines, masks will be worn while on transportation and while indoors. For more details about the trips and how YOKE plans to keep kids safe and healthy, visit our Summer Adventures page.
The cost for each trip is $25 per student. This includes the cost of activities, transportation, and snacks. In addition, any student who registers for one or both Summer Adventures will receive a limited-edition Summer Adventures 2021 t-shirt. Students will need to provide their own disposable lunch for the trip.
We always do our best to ensure that no student who wants to participate gets left behind. If you would like to invest in the life of a middle school student by sponsoring them for Summer Adventures, visit our giving page now.