This month at YOKE, we have the privilege of introducing two brand new team members! Madjoel Douglass is YOKE's new Area Director for our Knoxville city schools, and Andrew Hodge is the Area Director for YOKE's East area schools. We're eager for you to get to know them both, so we're sharing both of their stories on our blog. Here is Madjoel to introduce himself to you in his own words: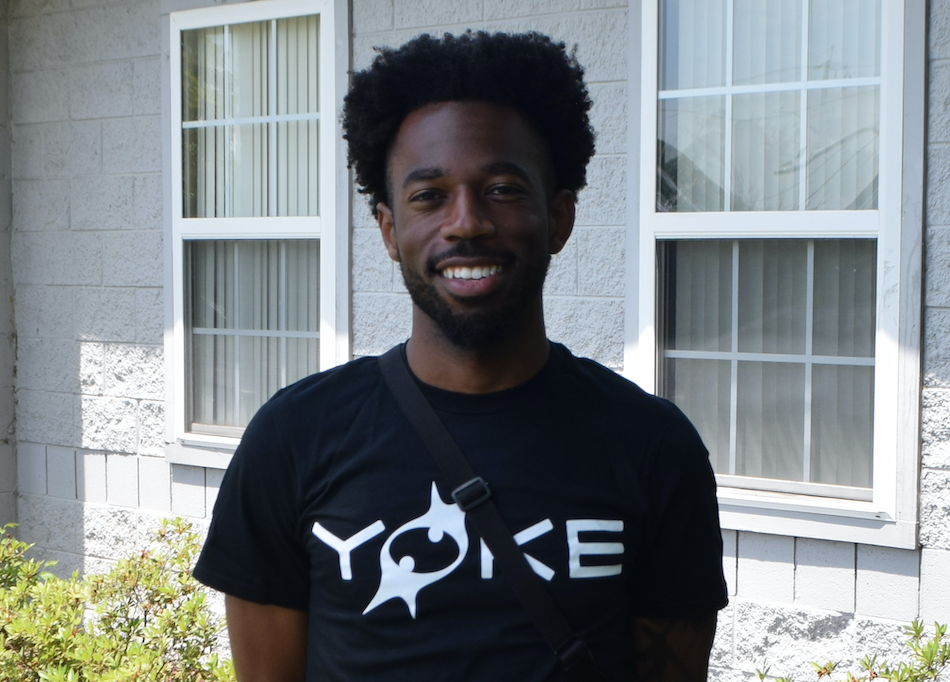 I am a Knoxville native and I grew up in the Western Heights Area. I have one older brother and I enjoy music, fashion, movies, and anything and everything sports. I graduated in 2017 from Johnson University with a double major in Bible and Sports and Fitness Leadership.
I never saw myself getting involved in ministry until 8th grade, when I became involved at Emerald Youth Foundation. It was during that time that I got to see people showing God's love to me, a middle school student, and believing in me more than I believed in myself. When I graduated high school, I became an Americorps member which allowed me to stay connected with Emerald Youth by coaching and volunteering. Once I finished my degree at Johnson, I was able to join the staff at Emerald and serve students ranging from elementary to high school age. Later, I also served high school students on the academic side through Emerald's Calling and Career program.
I enjoyed my time serving at Emerald Youth Foundation not only because of the opportunity to serve students, but also because of the people who poured into me as well. During my time in these roles, I developed a love for Jesus and a love for mentorship. So when an opportunity arose for me to join the YOKE team and serve with middle school students and college-age leaders, it sounded like a natural fit. Since middle school was such a pivotal time in my own life in hearing and understanding the gospel, I was excited for a chance to minister to that same age group.
I'm grateful for a chance to give back to the community that invested in me, and I'm excited and blessed to join the YOKE family!
Madjoel will coordinate YOKE's programs at Bearden, Gresham, Holston, Northwest, South Doyle, Vine, and Whittle Springs. If you'd like to connect with him, you can reach out to him at madjoel@yokeyouth.com.