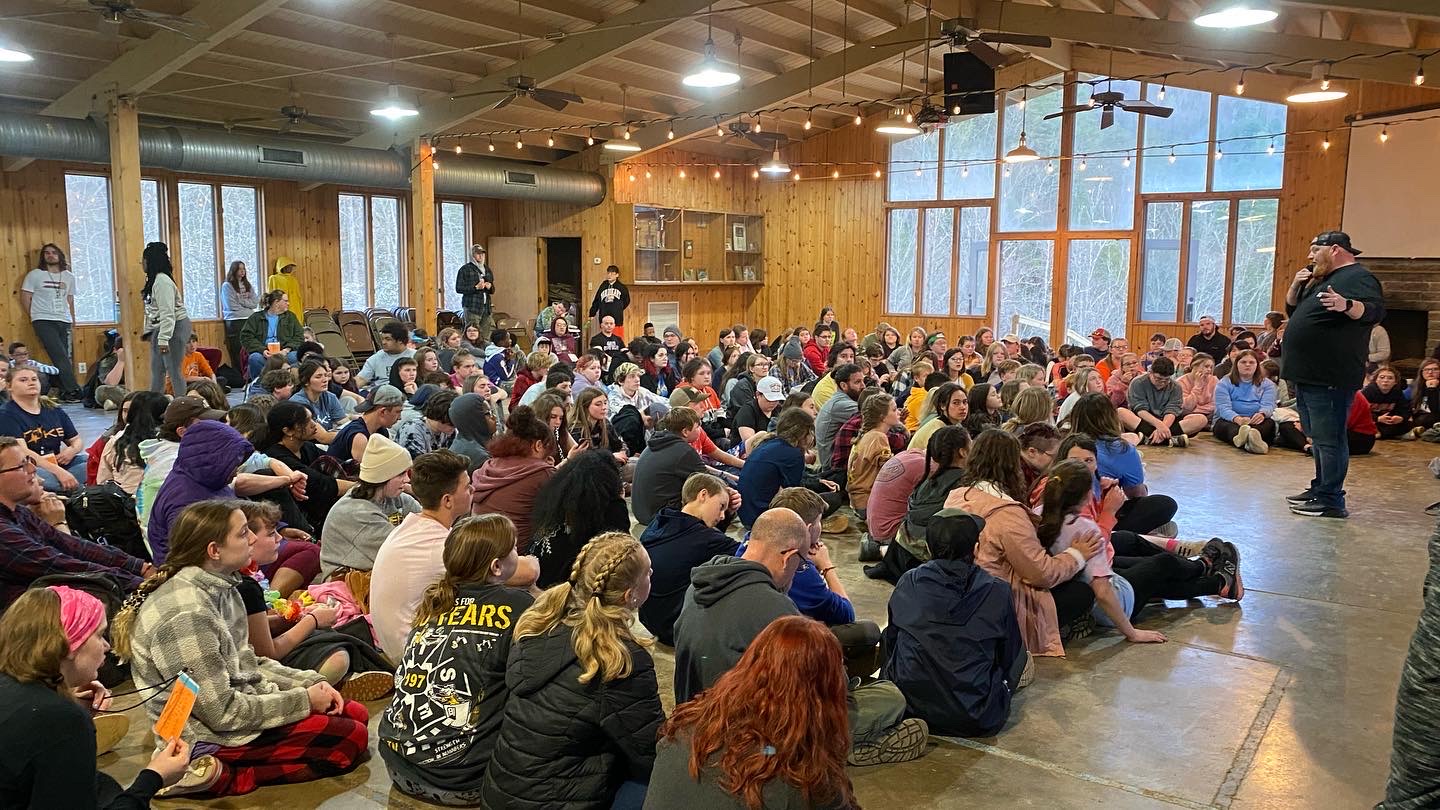 Spring Camp 2022 was one to remember. Because of the devastating wildfires in Walland, TN, we were forced to cancel the first weekend of YOKE Camp. However, with the amazing flexibility of our YOKE Folk and families, we decided to host all 22 schools at Camp BaYoCa April 8-10th. You read that right! 245 students and leaders representing 22 middle schools came together for our first ever MEGA camp. Camp had just 5 beds to spare!
The second weekend in April brought rain, snow, sleet, hail, and finally sunshine, but none of that stopped YOKE Folk and kids from having fun together. The weekend was packed with fun activities, providing YOKE Folk with plenty of time to invest in their kids. It was also a great opportunity for students to interact with other YOKE kids, just one of the many benefits of this MEGA Camp! Students from all 6 counties danced, laughed, ate, enjoyed skits, worshipped, and played lots of games.
As always, our fun is designed to facilitate those life-giving relationships between kids and their YOKE Folk. 75% of our YOKE Folk reported having a spiritual conversation with their YOKE kid and we know of two students who made first-time decisions to follow Jesus. Clubs reported that more decisions were made in the days following camp as well.
"I'm so glad that weekend camps are back!" said Makenzey Murr, team leader at Karns Middle. "YOKE camp is such a special time for God to move. I'm thankful to have experienced it with my favorite crew! It was the very best weekend."
YOKE Camp really does change lives. Through the partnership of scores of volunteers and countless financial partners, God is using YOKE to shape the lives of young leaders and middle school students. For more information about how you can be involved, contact Sarah Scheafnocker at sarah@yokeyouth.com.