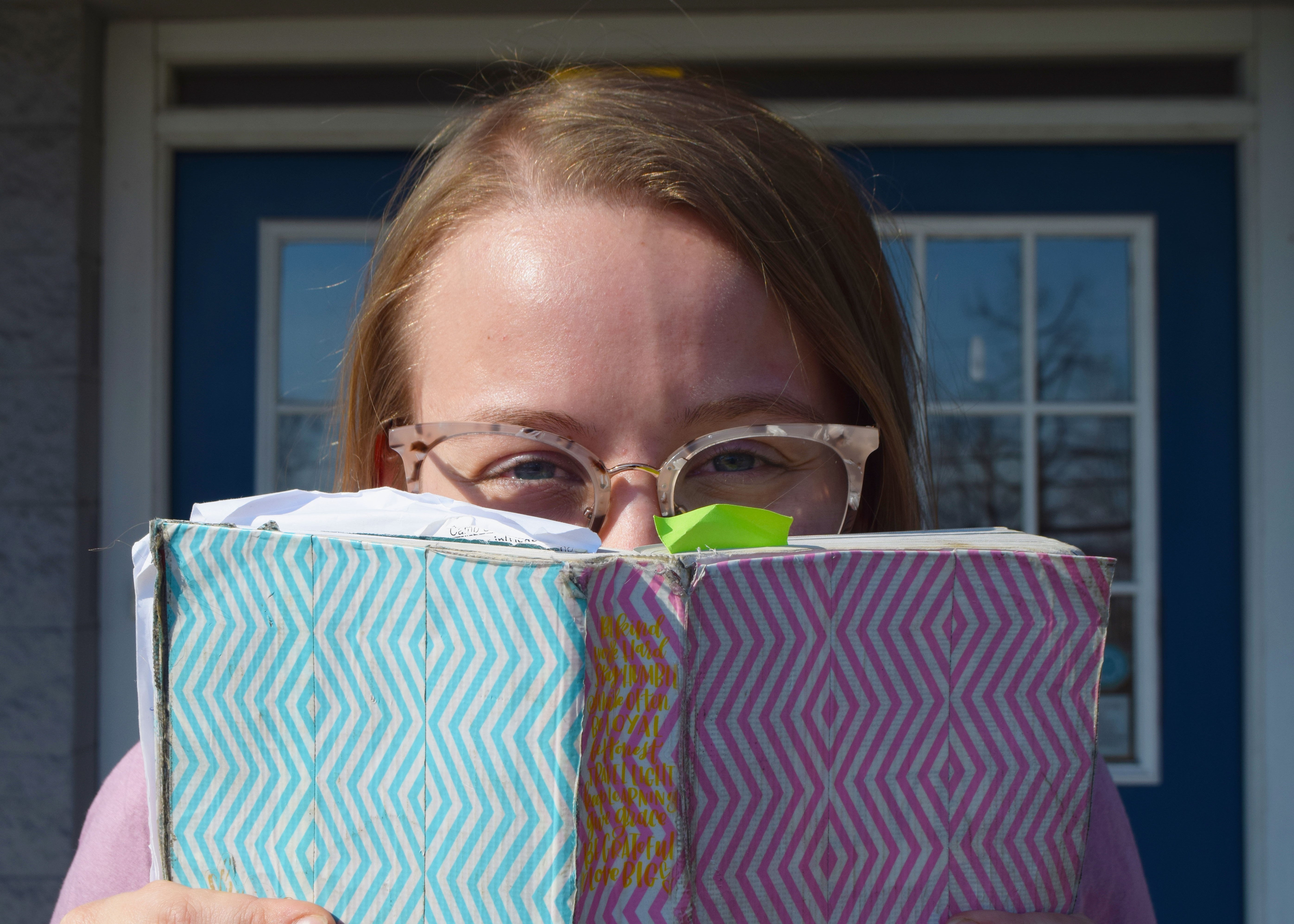 My journey with YOKE began in 6th grade. I guess I was a typical middle school student – crazy, adventurous, and a little hyperactive, but definitely searching for the place that I belonged. I wouldn't have said that we were poor, but my mom and dad were always working to make ends meet.
I remember my 6th grade open house in vivid detail. Union Grove Middle School was brand new, so I was excited about being there. My parents both had to work that night, so my grandfather took me. The YOKE table caught my eye as soon as we entered the building. The YOKE Folk there were friendly and welcoming. The pamphlet they handed me had three smiling girls on the front. I easily imagined myself in that picture and thought if I could just make two friends at YOKE, I'd be set.
Our after-school club was small back then. There were only a handful of students involved, so we developed deep relationships with each other and with our YOKE Folk. Camp that fall was a real turning point for me. I remember that the theme was "boot camp" and the speaker talked about raising your white flag and surrendering your life to Jesus. As we sang Amazing Grace that night, I stepped out to speak with my YOKE Folk and surrendered my life to follow Jesus. YOKE gave me my very first Bible, one that I still use today.
YOKE has always been my community. It was – and still is – a place that I belong. It's a safe place where I can be myself, but also where we learn and grow together. As I moved into high school and then college, becoming a YOKE Folk myself was just a natural transition. I wanted to be there for the students that came behind me just like my YOKE Folk had been there for me.
There have been times when I've wondered if I was really making a difference. As life got busier, I even considered taking a break from YOKE. I was at my lowest point one camp weekend when one of my 6th graders pulled me aside and thanked me for my friendship. She let me know how much my story had inspired her to keep going. I decided that night that, even if I only impacted one kid, it was worthwhile.
A lot has changed over the years. I've gone from being a YOKE Kid to being a YOKE Folk. I've been around long enough now that some of the first kids I mentored are serving alongside me as YOKE Folk themselves. Our club has grown from a handful of students to more than 50. But so much remains the same. YOKE Kids are still having fun, still finding their place, and still being transformed by the Good News of Jesus.
Your investment in YOKE is what makes all this possible. I wouldn't have been able to attend that camp without the financial support of people like you. I know that I could never pay it back, so I decided instead to pay it forward. YOKE's spring camp is just around the corner, and I'll be paying for some of my kids to attend. Would you join me in giving to YOKE so that we can continue to impact kids just like me?
Grateful for your partnership,

It costs approximately $125 to send a kid to camp, so your gift could help in the following ways:
$125 – sponsor 1 YOKE Kid.
$250 – sponsor 1 YOKE Kid and their YOKE Folk.
$500 – sponsor a cabin.
$1,000 – sponsor a club.
Mail your check to YOKE at P.O. Box 3492, Knoxville, TN, 37927 or make a secure gift online anytime.