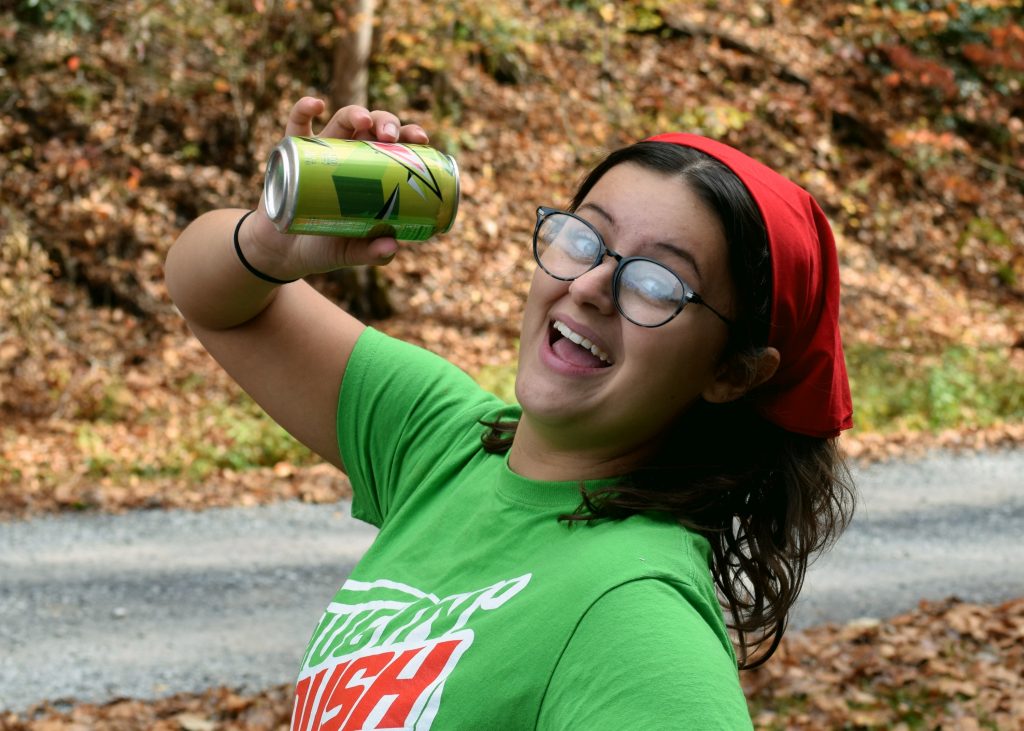 One of the things we're most looking forward to this semester is relaunching our club at Holston Middle School. Though we've been working hard to maintain our relationship with the staff and students there, we haven't had a weekly club there since before the pandemic. Our new team there will be led in part by Kenly Howard. We sat down with her recently to hear about how she got involved with YOKE, what impact the ministry has had in her life, and what she's most looking forward to about the new ministry at Holston.
So, how did you first get involved with YOKE?
I was working at Camp BaYoCa, so I heard all about YOKE from directors Josh Bisig (now on staff with YOKE) and Carter Brown. They had both done YOKE in college and encouraged me to get involved. I started serving during my sophomore year at UT and it was the highlight of my year! I originally started at Heritage Middle in Blount County, but I'm excited to be making this move to Holston.
What do you love about YOKE?
I love that partnership with Camp! YOKE Folk end up working at Camp and Camp Staff often volunteer with YOKE. I love the intentionality of connecting college age adults with middle school students. That age gap is just right – you're young enough to remember what it was like in middle school, but old enough to be able to provide some advice and direction. Middle school can be a dark, stormy time for a lot of students, so it's an important age group. As a busy college student, it can be hard to find time to serve, but YOKE makes it easy. Plus, it's just so much fun!
What's your experience with YOKE been like?
It's really confirmed what I want to do with my life. It's interesting how that's happened, since I'm not at a Christian university preparing for ministry. I want to be a speech pathologist and work with kids. It's also been interesting to transition from Heritage to Holston. They're not just different schools; they're different cultures. But the kids have common needs and YOKE works in both places to bring love and light. The weekly responsibility has helped motivate me in my own walk with Jesus.
Are you excited about the move to Holston?
Honestly, I'm very excited. I grew up in that community and so I'm eager to invest there. I'm also excited that I get to work alongside one of my best friends! That's the great thing about YOKE – you benefit from the community you experience with your teammates by serving the kids and the school together. My camp experience brings so much to my ministry with YOKE. It's given me the confidence to plan and lead a program and I know that I can connect with kids on a personal level as well. Our team has already begun to pray for the kids and the community – we're looking forward to the opportunity of sharing our lives and our faith with them through YOKE.
If you'd like to join Kenly at Holston, or another team in your community, let us know! Sign up on our volunteer page or reach out to program director Sarah Scheafnocker at sarah@yokeyouth.com.