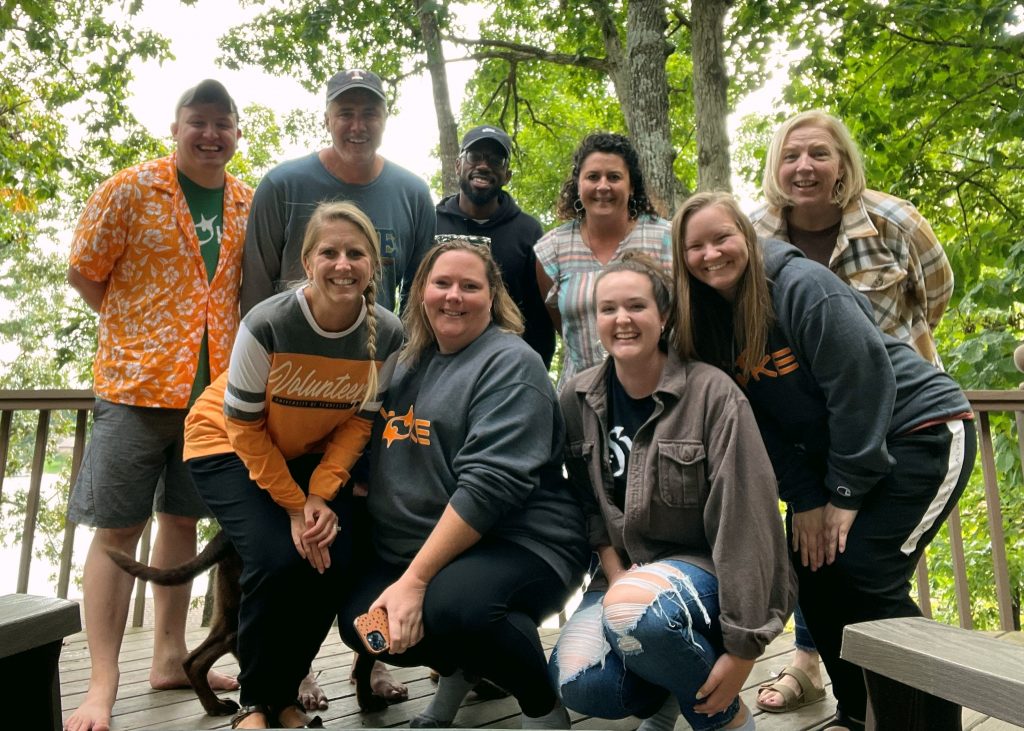 At our 2021 annual event, as we considered the challenges of emerging from a global pandemic and entering a new year, executive director Jonathan Haskell reminded us of three things. First, we have a proven program. YOKE is now in it's 45th year of ministry and has equipped generations of leaders for our community. Second, we have a great team. Our diverse board of directors and our staff have the talent and experience to lead us into the future. And third, we serve a great God – a God of abundant resources. As we look back over 2022, those have proven true time and again.
Program
In 2022, we equipped and mobilized 226 YOKE Folk. Of that number, 134 served with us for the first time. Many of those were former YOKE Kids returning to serve in their own communities. Those 226 YOKE Folk invested more than 19,300 hours in middle school students! Going into this semester, we have 167 YOKE Folk – 1 more than we had in 2019!
We know of at least 12 students who made first time decisions to follow Jesus last year. Some of those have already been baptized and added to churches in their communities. We're also excited to be opening 4 schools in the next few weeks – West Valley, Holston, Alcoa, and Eagleton. These are schools that we've served before but have had challenges relaunching since the pandemic. If you know anyone in these communities that may be interested in joining our team, please let us know! Our mission field now includes more than 19,000 middle school students.
Finally, we were greatly blessed to have 3 interns serve with us in the fall. These 3 young leaders helped with recruiting, communications, and administrative tasks in addition to running our fall camp. 1 of these is continuing in his internship capacity this semester and will be helping lead a team at Eagleton. Another will be joining us as a new team leader at Alcoa.
Team
We added two new members to our board of directors, Carlos Yunsan and Jacob Duncan, bringing our board to 15 members. We've already launched our process to add more in the coming months. We also added 2 new staff members last year, bringing our total to 9. Both of our new team members have YOKE experience. Bridget Beam was a YOKE Kid herself before serving as a YOKE Folk and team leader for 12 years. Bridget is coordinating 5 schools in Knox County. Josh Bisig served as a YOKE Folk during college and worked at Camp BaYoCa before joining the team. He is coordinating 5 schools in Jefferson and Grainger Counties. Stephanie Enger, who has been on YOKE's staff for 18 years, has taken on a new role as Alumni Director. She will be working to better connect our vast alumni network to each other and to our current ministry. Altogether, our staff now has more than 100 years of YOKE experience.
Resources
We announced in December that a generous financial partner had offered to match every dollar donated through the end of the year, up to a total of $25,000. We're happy to share that our year-end campaign brought in more than $100,000! That income is a tremendous boost headed into 2023. Our God has truly supplied all our needs from his glorious riches (Philippians 4:19)! Thanks to all of you who helped make 2022 our best year yet!