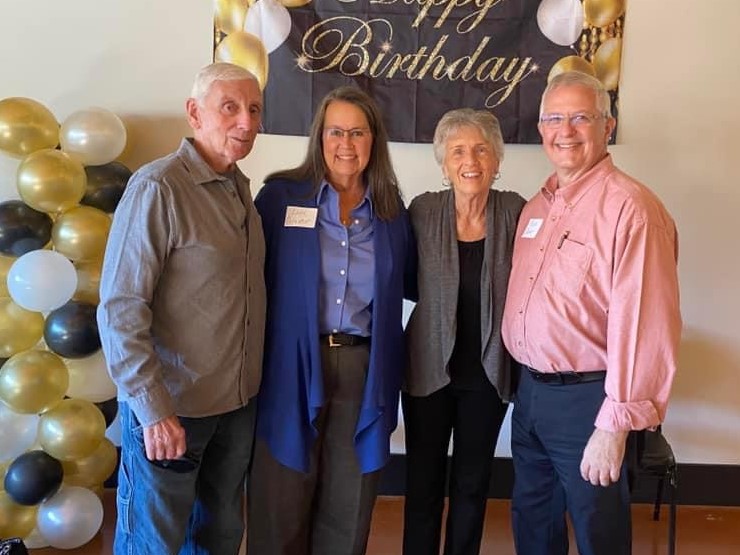 2022 was a big year for YOKE founders, John and Helen Coatney, as they each celebrated their 80th birthday. Stephanie Enger, YOKE's new alumni director, knew that alumni who served with John and Helen would want to celebrate this milestone, so she enlisted the help of alumni Laura (Watson) Biddle to assist with planning the event.
On Sunday, November 20, more than 100 YOKE alumni, family, and friends came by On Broadway Event Center in North Knoxville, to hug and wish John and Helen happy birthday. The day also happened to be John and Helen's 61st anniversary. Said Helen, "I can't think of a better way to celebrate this milestone!"
The Coatneys were excited for the opportunity to see everyone, including some they hadn't seen in 30 years. Others, like their granddaughter Marissa, traveled in from other states for the occasion. John took time to thank everyone for stopping by and encouraged everyone to spend time daily with God. Helen also wanted to express her gratitude to everyone for coming. "This was a really fun event," she added.
More alumni events are in the works because as Stephanie said, "our goal is to better connect our vast network of YOKE Alumni and to keep them informed of and engaged in what YOKE is doing today to advance the Kingdom." If you'd like to know about future events, make sure to register on our alumni page, or contact Stephanie Enger directly at 865-386-3313.