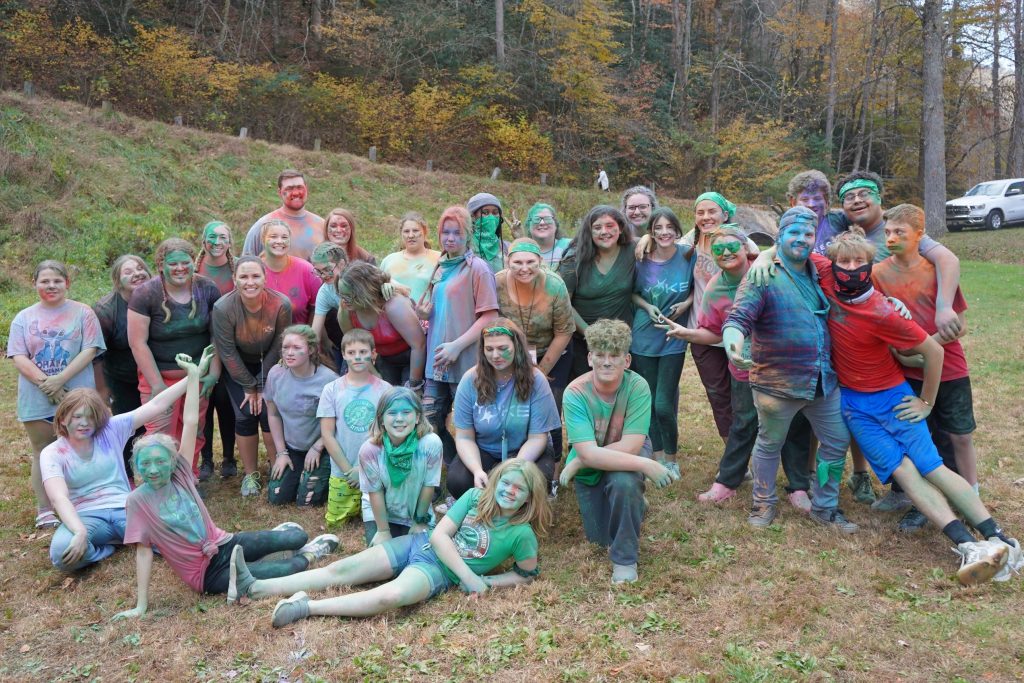 Jesus' instructions to us about being light in the world are very familiar, but I love the way the Message translates the passage. "You're here to be light, bringing out the God-colors in the world. God is not a secret to be kept. We're going public with this, as public as a city on a hill. If I make you light bearers, you don't think I'm going to hide you under a bucket, do you? I'm putting you on a light stand. Now that I've put you there on a hilltop, on a light stand – shine!"
For nearly 50 years now, YOKE has been doing just that – brightening the dark corners of our world with an explosion of God-color! The impact of this ministry was so evident in November as we returned to the mountains for two full weekends of camp with our students and YOKE Folk. While it was the first camp experience for many of our kids and leaders, for some it was a return to the familiar. One leader described the experience as "the best time with the best people at the best place."
Our world now includes relationships with 31 schools across Knox, Blount, Loudon, Anderson, Jefferson, and Grainger Counties. Though we're still very much in rebuilding mode after the pandemic, we have clubs at 22 of those schools and we're launching 4 more in the new year. That's a mission field of more than 19,000 students! Though many of our YOKE Folk are new, nearly half of them were kids in our program. And our reach extends way beyond our service area! Through a network of relationships around the country, local missionaries are replicating in their own neighborhoods what the Coatneys started in 1977 at Christenberry Junior High.
None of this would be possible without you. Now you have an incredible opportunity to double your impact. An anonymous donor who believes in our mission has generously offered to match all gifts to YOKE through the end of the year, up to a total of $25,000. Every dollar you invest in our ministry will be doubled! $50 becomes $100, $500 becomes $1,000, $5,000 becomes $10,000 and an investment of $25,000 becomes $50,000 toward the life-changing ministry of YOKE. This kind of year-end investment would propel YOKE's ministry forward in 2023 and enable us to shine even brighter.
Would you prayerfully consider how you might help us reach that goal this month? Mail your check to YOKE at P.O. Box 3492, Knoxville, TN 37927. Or make a secure gift online anytime before the end of the year. We're so glad to have you on the team!
Sincerely,


Jonathan Haskell
Executive Director