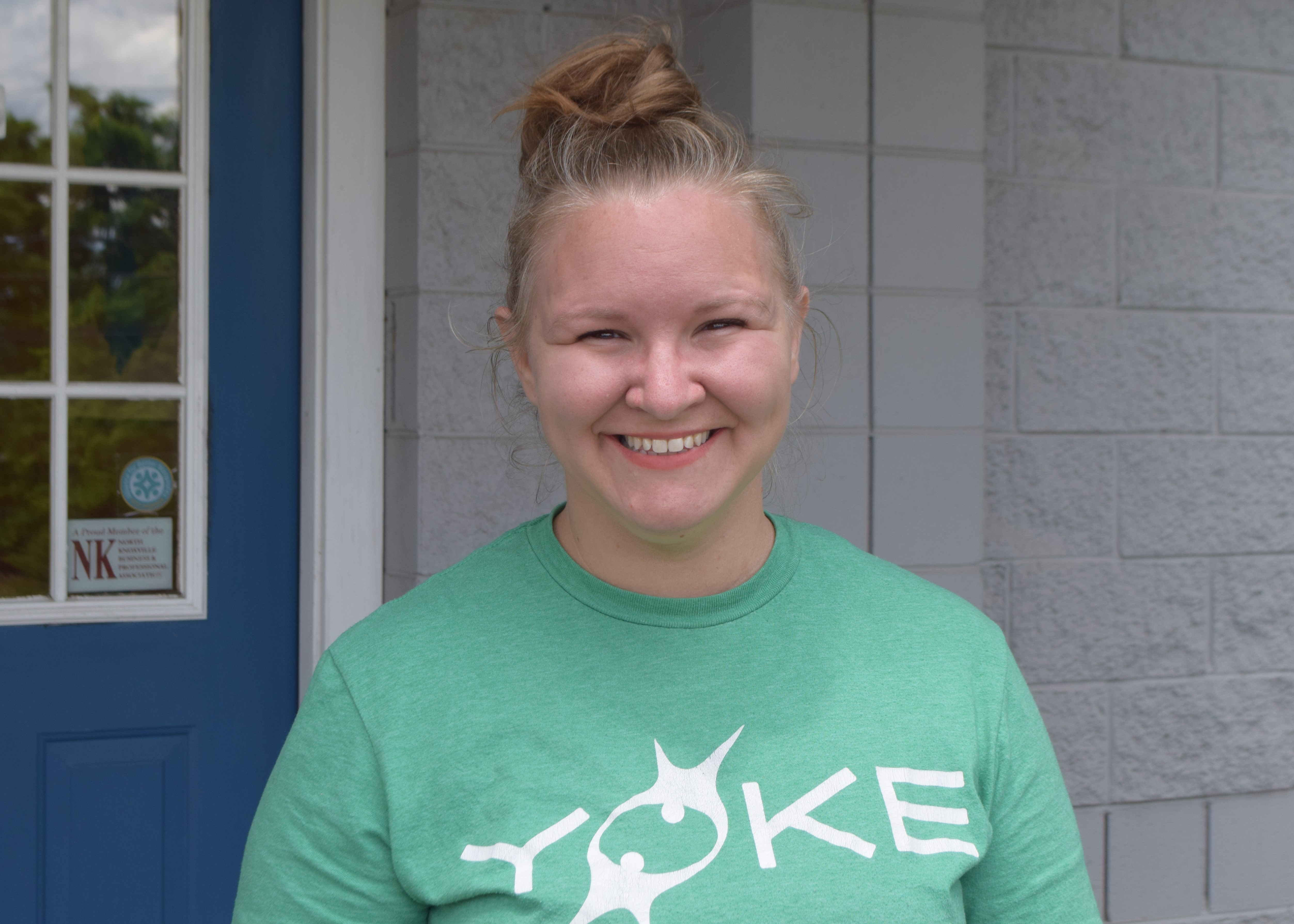 Join us in welcoming Bridget Beam to our staff! Bridget will be serving as an area director for a portion of our Knox County Schools, and she's actually been around YOKE longer than most of us. She was introduced to YOKE as a student at Carter Middle School, and she's been a YOKE Folk and Team Leader at Holston and Northwest for more than 12 years now. We asked Bridget to tell us about herself.
I have been married for three years to my husband Nick. We have a jovial one-year-old daughter, who lights up our world! I grew up in the Carter community and graduated in 2009 from Carter High School. I wasn't raised in a Christian home, but God strategically placed several people in my life to teach me what it meant to be a follower of Jesus. YOKE was certainly instrumental in planting those seeds. I was introduced to the love of Jesus by a YOKE Folk, though it was not until the age of 18 that I began to follow Him myself.
As I grew in my faith, I felt a call to serve my community beyond the walls of my home church. I had such great memories of my time as a YOKE Kid and the vital role the ministry played in my walk with Jesus.  As a result, I showed up at the front door of the YOKE House, ready to serve and eager for God to use me! My passion for YOKE Youth Ministry compelled me to serve far beyond the few semesters that I originally had in mind. I have now volunteered for twelve years, serving as a YOKE Folk at Holston Middle School for 4 years, and as Team Leader for 8 years. In 2021, my husband Nick and I made a decision to leave Holston and serve in our own neighborhood at Northwest Middle.  
YOKE has had such an impact on my life over the years, both as a kid and as a volunteer. This opportunity to join the staff at YOKE is simply a continuation of what God has been orchestrating all along – the opportunity to disciple students beyond the walls of a church building. I look forward to this new role and to this new opportunity for God to do something great!

To learn more about how you can be involved with YOKE in Knoxville, contact Bridget at bridget@yokeyouth.com.