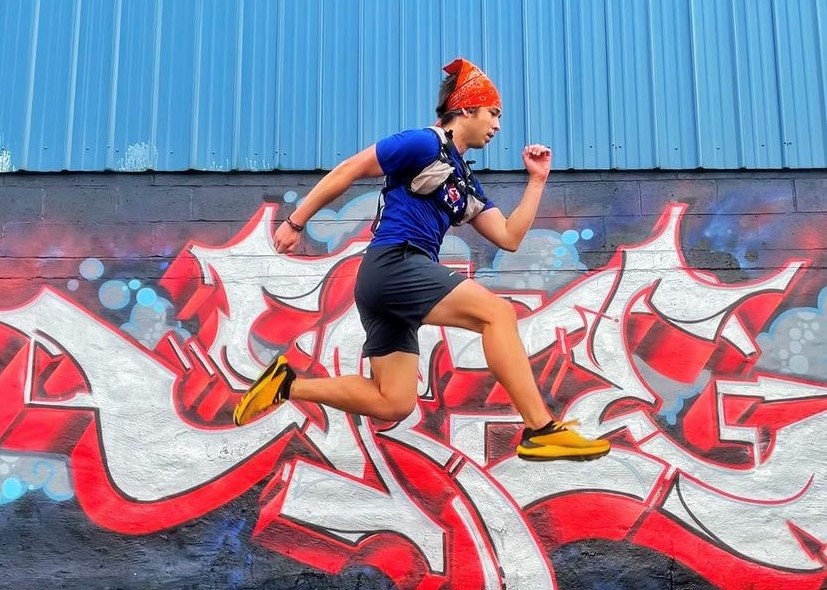 Our vision of thriving YOKE clubs at every middle school would be impossible without the scores of dedicated volunteers that make up our team. Each YOKE Folk invests hundreds of hours each year helping middle school students discover their identity and purpose in Christ. Team Leaders have an added layer of responsibility, shepherding their teams, planning clubs, and serving as the main connection point for YOKE at their school. Sho Gray, in his first semester at South Doyle Middle, is one such leader.
Born and raised in Japan, Sho is a "third culture kid." The mix of cultures, resulting in a unique experience that is neither completely Japanese nor American, has given Sho compassion for outsiders. After graduating from an international school there, he came to America to attend Johnson University. It wasn't until after college that he became passionate about running, a passion that led to his career as a professional athlete. (Follow him on Instagram @shogray.) That career provides a lot of freedom, which he leverages to invest in his church ministry and in YOKE. "Currently, I run a lot, work with my church a lot, and volunteer a lot because I believe that it's important to be the change you want instead of just wishing for it," he explained.
Sho got involved with YOKE through his relationship with Madjoel Douglass, area director for Knoxville schools. "I enjoy working with kids and encouraging them while helping them on their journey," said Sho. "But I also feel called to help develop leaders and being a Team Leader with YOKE allows me to do both."
One of the things that Sho loves about YOKE is the opportunity to work together as a team. "I definitely have the best team," he said confidently. "Without a doubt, I can rely on every member to do what they need to do to positively impact students' lives. If we're working together as a team, we can handle anything."
He also appreciates YOKE's commitment to develop him as a leader. "I love that YOKE provides so many opportunities for growth," said Sho. "One of the biggest lessons I've learned is to be okay when things don't go as planned. Of course, I want everything to be perfect, but that's not really attainable. We've learned as a team to show grace, to learn from mistakes, and to keep improving together."
With more schools open to in-person clubs this year, there are opportunities for you to be a part of the YOKE team all around our six-county service area. "If you're considering volunteering, that means you have the heart," said Sho. "If you put the heart in the right place, wonderful things happen."
For more information about how you can get involved, fill out our volunteer application or contact Sarah Scheafnocker at sarah@yokeyouth.com.