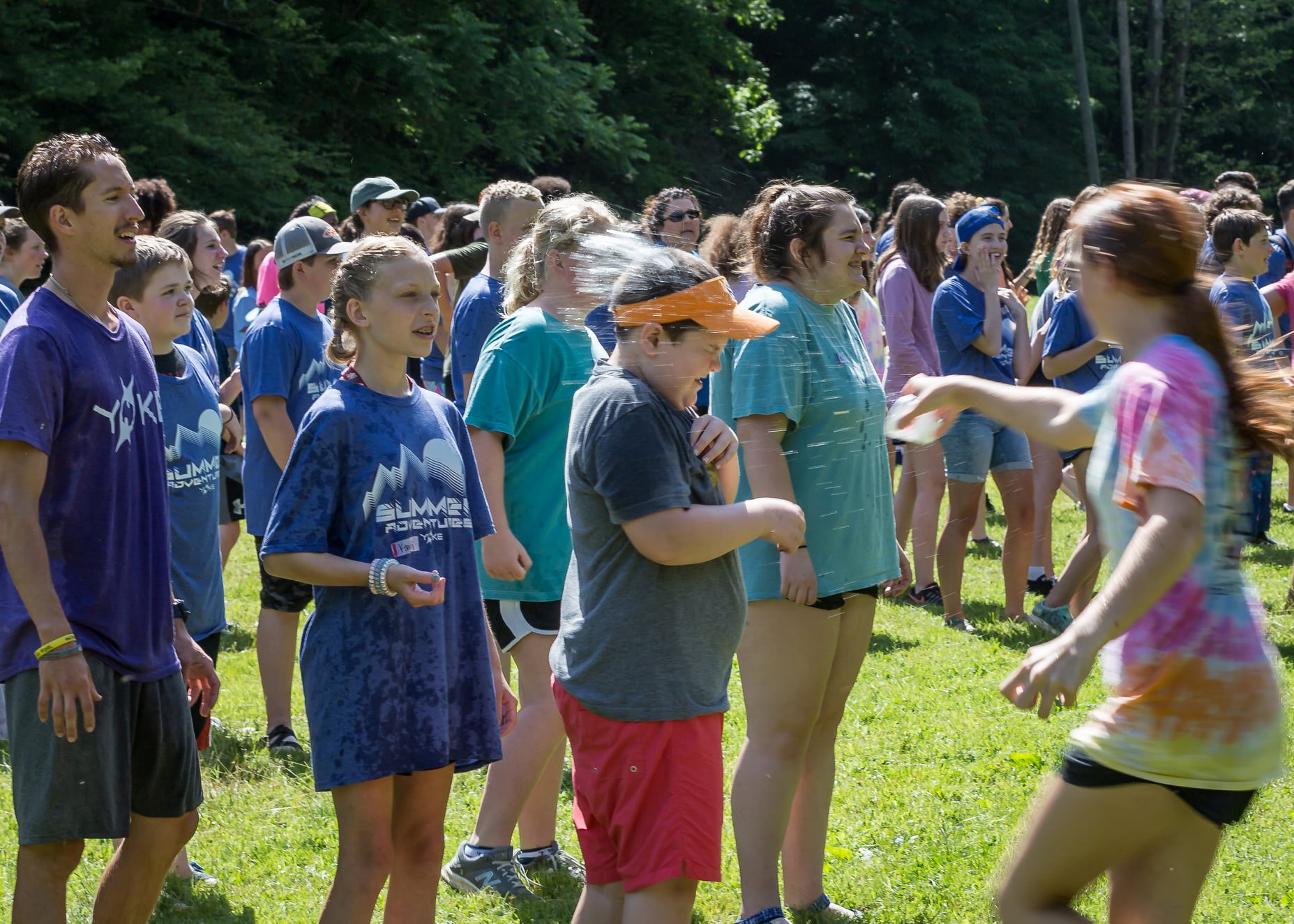 2021 was another challenging year for school-based ministry, but God provided for us in some incredible ways and accomplished wonderful things through the ministry of YOKE. So before we move on to the new year, let's take some time to give God the glory for the great year that was.
Board of Directors: We added 4 new members to our board of directors this year bringing our total number to 12. Through their wise counsel, advocacy, and sacrificial giving, these valuable partners have helped us navigate a most challenging year. In the fall, our board helped us formulate a new strategic plan that will guide our ministry together over the next 5 years.
YOKE Folk: More than 140 YOKE Folk, many of whom are serving with us for the first time, joined our team, enabling us to relaunch 22 in-person clubs in the fall. That number includes 10 first-time team leaders.
YOKE Staff: This year we also added 4 new staff members to our team, including 2 former YOKE Folk and 1 former YOKE Kid. Each of these leaders is now serving in the community that they grew up in.
Innovation: We returned to in-person ministry in the summer with 2 Summer Adventures – one day rafting the Pigeon River and another at Camp Ba Yo Ca. We had more than 100 participants at each event, and it was the first YOKE experience for more than half of the kids. We returned to the mountains in the fall for an abbreviated camp experience. More than 230 students and leaders joined us over the course of 2 Saturdays that included YOKE's epic color wars.
Two Successful Events: We were able to host both of our annual in-person events this year. The annual YOKE Golf Classic, held in June at Three Ridges Golf Course, raised more money than ever before. It was also encouraging to gather at the Knoxville Convention Center for our annual banquet. The event was a great success despite the Covid-19 pandemic and the inclement weather. If you missed the event, you can still view the program on our YouTube Channel.
Faithful Partners: We have right around 100 MVPs (Monthly Vital Partners) that contribute approximately $12,000 a month to YOKE. We also have many local churches who partner with us through their monthly giving. Throughout 2021, this commitment has never wavered, providing a steady, dependable stream of income that enabled us to keep reaching kids in our community. In December, one generous partner offered to match every dollar donated up to a maximum of $25,000. Thanks to the many who gave, we were able to meet that generous offer.
Whether you are a volunteer, a financial partner, or support YOKE through your prayers, we thank you for walking with us through a most memorable year. We're glad to have you on the team!