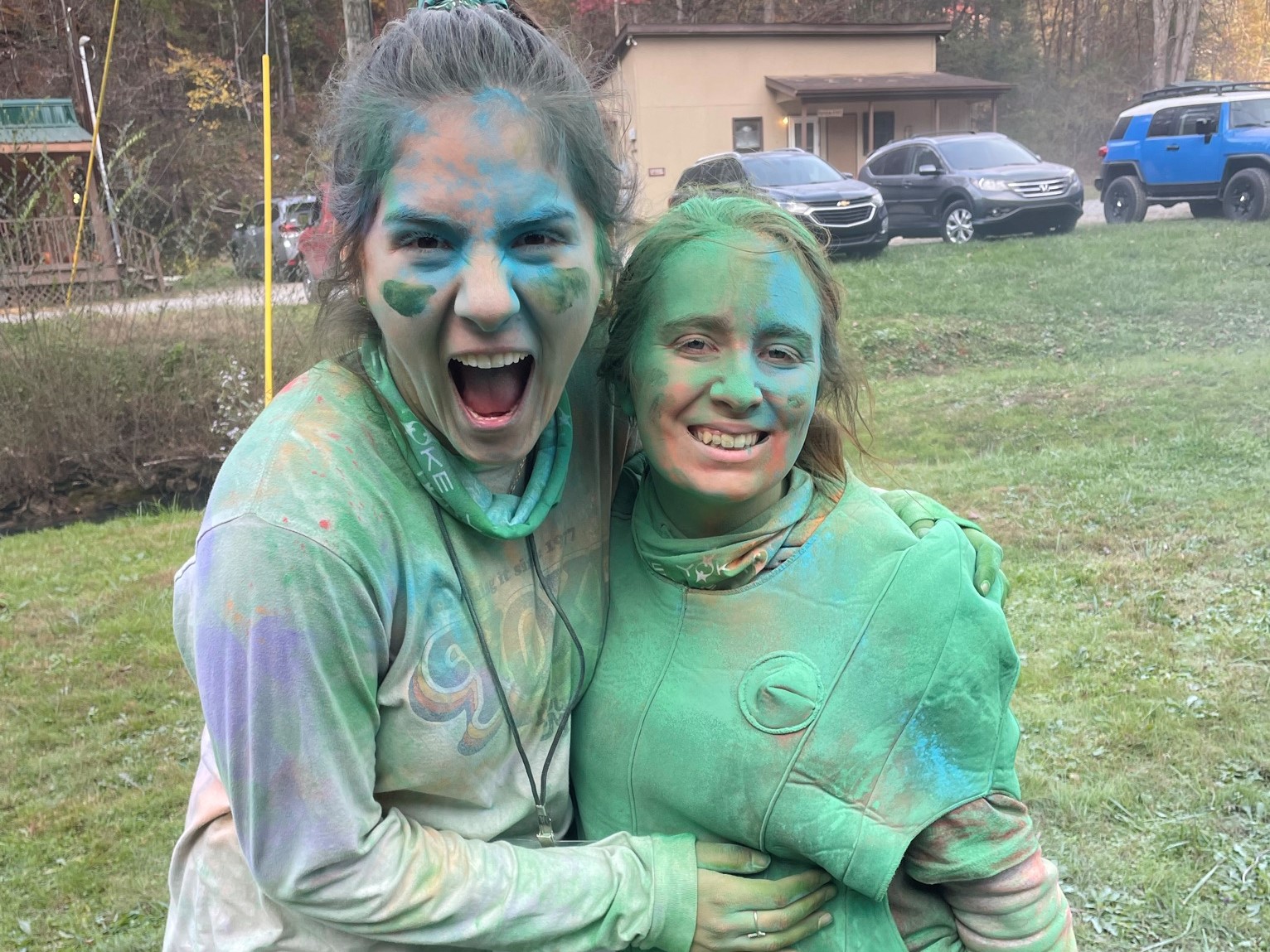 Like a lot of things, YOKE's fall camp looked a little different this year. Due to the lingering effects of the Covid-19 pandemic, instead of two full camp weekends, we opted for two epic Saturdays, with half our schools coming on October 30 and the other half on November 6. After a two-year break from YOKE Camp, it was great to be together again and, even with the new schedule, it felt like a return to some normalcy. More than 230 students and leaders came together over the course of the two Saturdays.
The first weekend was a little cold and wet, but we adapted and had a great time. The second weekend's weather could hardly have been nicer, and we were able to hold most of the activities outdoors. Kids and leaders enjoyed days filled with food, fun, and games. YOKE's "Color Wars" was the highlight of each Saturday and, with kids and leaders armed with mountains of color powder, no one came away unscathed.
Each weekend also featured 2 "clubs" with songs, skits, chug and crush, and talks by guest speakers. Drew Eudy, Middle School Pastor at First Baptist Concord and a member of our team at Farragut Middle, spoke the first weekend. Chrystal Brown, VP of Program Development for Emerald Youth Foundation and a leader at Overcoming Believers Church, joined us for the second.
"We're still very much in uncharted territory with so many kids and YOKE Folk who are new to our program," said YOKE's program director, Sarah Scheafnocker, of her first time running a YOKE camp. "Overall, it was a fantastic opportunity for us to introduce kids to YOKE, to continue investing in our leaders, and to continue building those life-changing relationships between kids and their YOKE Folk."
Special thanks to all our financial partners who helped make camp possible. If you didn't get a chance to make your donation yet, there is still time. Send your check to YOKE at P.O. Box 3492, Knoxville, TN 37927 or visit our donation page anytime to make a secure gift online.
---
Visit our Facebook Page for all the photos from Fall Camp