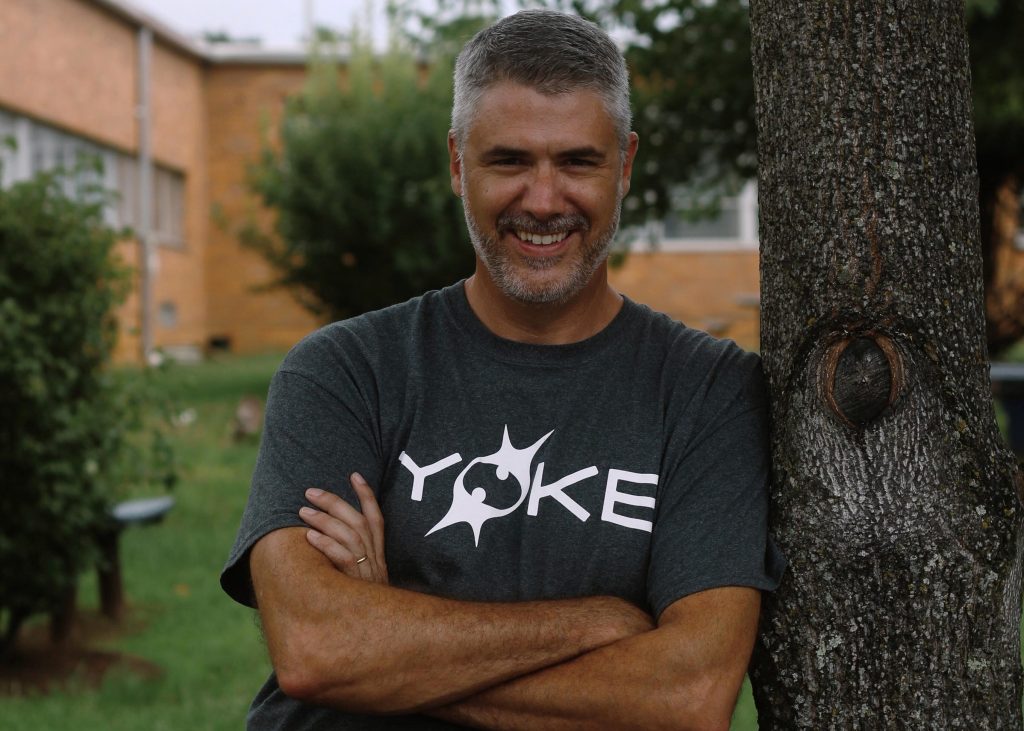 Thanks so much for taking a few minutes out of your day to catch up with all that God is doing through the ministry of YOKE. As you read this month's update, I hope that you'll continue to keep us in your prayers.
Our main story this month is about YOKE's Fall Camp featuring the Avengers. Through the skit that ran the course of the weekend, YOKE kids learned how we are all created uniquely by a loving God, how through Jesus we too can be transformed, and how by working together we can help save the world.
It was the first YOKE Camp for many of our kids and leaders. As I watched them have fun together I remembered Jesus' words about how his followers are salt and light in the world. At a friend's suggestion, I read the passage for the first time in the Message translation.
"Here's another way to put it: You're here to be light, bringing out the God-colors in the world. God is not a secret to be kept. We're going public with this, as public as a city on a hill. If I make you light-bearers, you don't think I'm going to hide you under a bucket, do you? I'm putting you on a light stand. Now that I've put you there on a hilltop, on a light stand—shine! Keep open house; be generous with your lives. By opening up to others, you'll prompt people to open up with God, this generous Father in heaven."
When I read that phrase, "…bringing out the God-colors in the world," I thought of those initial moments of YOKE's Color Wars when joyful kids and leaders excitedly tossed their powder into the air, bringing an explosion of color to a drab weekend. It was a picture to me of the ministry that our leaders have all year round, bringing a burst of God-color into the middle schools of our community.
As always, it made me thankful for you – for all that you do that enables us to do what we do. We're glad to have you on our team!