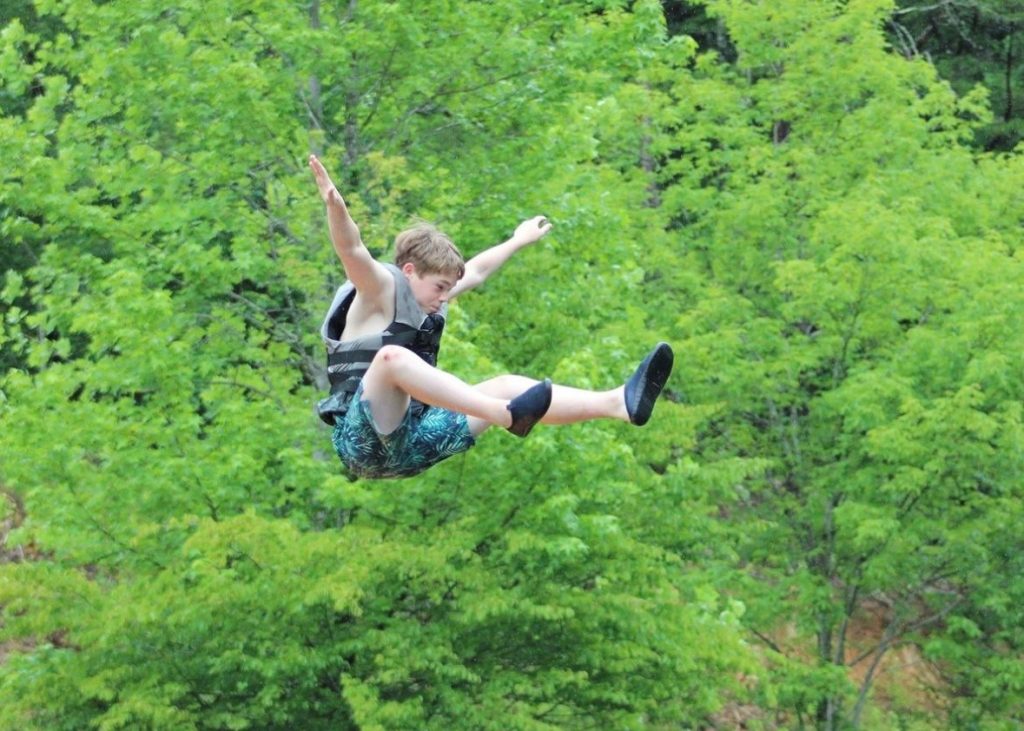 YOKE is flying into summer! Our school-based clubs take a break when schools close for the break, but the fun and adventure never stops. YOKE spends each school year building relationships with students and fills each summer with unique events to keep the momentum going. This summer is no different.
We partnered again this year with Camp BaYoCa for a week of middle school camp called Camp Traverse. In this, our second year, attendance doubled! Kids came from all six counties of YOKE's service area to enjoy games, swimming, canoeing, fishing, hiking, and eating. In addition, YOKE staff was on hand each day to lead YOKE Clubs. Not even record amounts of rain could dampen the fun that kids had with their peers and YOKE Folk.
"Camp is a unique opportunity for kids from diverse backgrounds to connect and form what often become lifelong friendships," said program director Sarah Scheafnocker. "Camp also presents a meaningful opportunity for YOKE Folk to both initiate and follow up on spiritual conversations with their kids. And those kids who just came for camp are now excited about YOKE!"
In addition to Camp Traverse, we've also been busy planning more local events throughout YOKE's service area. One of our core values is community, and we are working hard to make sure that kids from every neighborhood feel – and stay – connected to YOKE through the summer. A series of neighborhood-based events is helping to do just that. If you'd like to join one of our Summer Adventures, contact Sarah Scheafnocker to find out what is going on in your area!
Obviously, we still do our best to ensure that no student who wants to participate gets left behind. If you would like to invest in the life of a middle school student by sponsoring them for Summer Adventures, visit our giving page now.