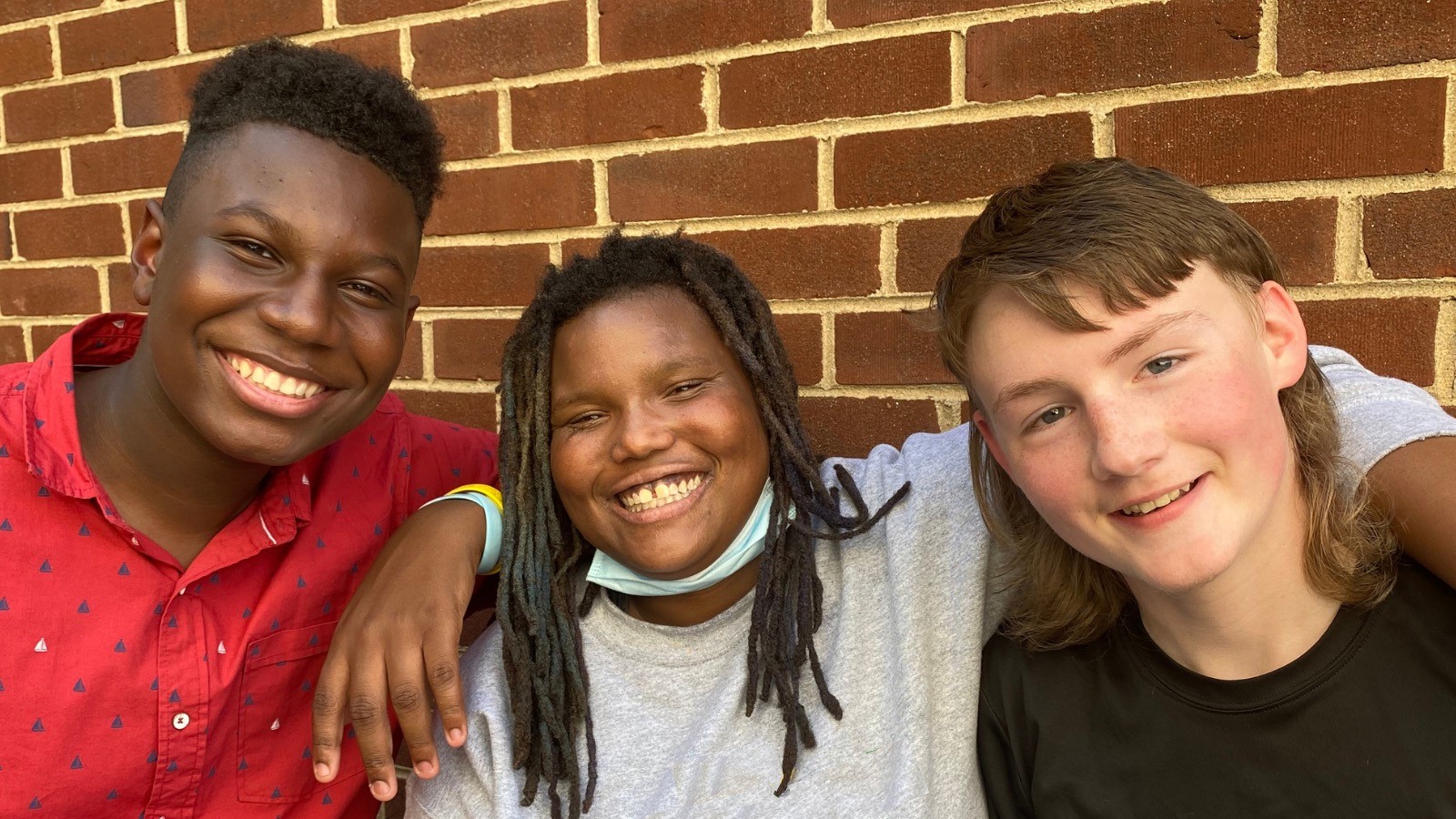 YOKE is transforming communities by equipping generations of new leaders committed to a lifetime of service. As a partner with YOKE, we know that you understand the importance of youth ministry and leadership development and we'd like you to know that your investment is yielding dividends everywhere that we look. In 2016 we relaunched our club at Vine Middle School in East Knoxville. This year we have three former YOKE Kids – Leonard, Anna, and Stephen – serving as leaders there.
"My mom wanted me to come to YOKE because she knew it was a Christian club," remembered Leonard. "What I noticed right away was that it was also really fun and helped created this sense of community – not just at club, but within the whole school. That's what kept me coming back."
For Anna, the security she feels at YOKE is what drew her in. "When I first came, I was really quiet, but club gave me a real good vibe," she explained. "It felt safe, like a place I wanted to keep coming to." Anna's relationship with her YOKE Folk, whom she still refers to as "Mama Chastedy," also kept her coming back. "I just have a great relationship with her," she explained. "If I'm having a hard day, I just call her, and she'll come get me."
Leonard, Anna, and Stephen each credited their desire to be leaders with YOKE to their experience as kids in the program. "I know what middle school was like for me," said Anna. "I want to be there for other kids like Mama Chastedy was there for me." Leonard added, "I want to be someone that students can look up to as a mentor, but I also want to be an adult who can still have fun."
The three also share fond memories of their experiences at YOKE Camp. "Leonard and my mom teamed up to get me to camp the first time," recalled Anna, "but I'm not gonna lie. I cried all the way there. Going into the woods with a bunch of strangers just didn't feel safe to me. But once we got there, YOKE welcomed us with open arms. I loved meeting kids from all the different schools and when we all got together, it felt like one big YOKE club." "Camp definitely pushed me out of my comfort zone," added Leonard. "Once I did it, though, I couldn't wait to go back, and I invited all of my friends."
In their book Making Neighborhoods Whole, authors Wayne Gordon and John Perkins write that escapism "has drained urban communities of the resource most needed to solve their problems – in a word, leadership." Developing leaders is important, not just for the health of YOKE, but also for the flourishing of the neighborhood. And investing in the future health of a neighborhood means focusing on youth today.
Like many of the kids that we serve, Leonard, Anna, and Stephen would never have been able to attend camp without the generous financial assistance that partners like you provide. Fall camp is going to look a little different this year, but the financial need is still there. Would you consider a gift to help YOKE continue to develop local leaders like Leonard, Anna, and Stephen?
It costs approximately $50 to send a kid to this year's one-day camp event, so your gift could help in the following ways:
$100 Sponsor 1 YOKE Kid & their YOKE Folk
$500 Sponsor a Club
$1,000 Sponsor a team in YOKE"s Color Wars
Make checks payable to YOKE and mail to P.O. Box 3492, Knoxville, TN 37927. Or visit
our giving page
to make a secure gift online anytime.