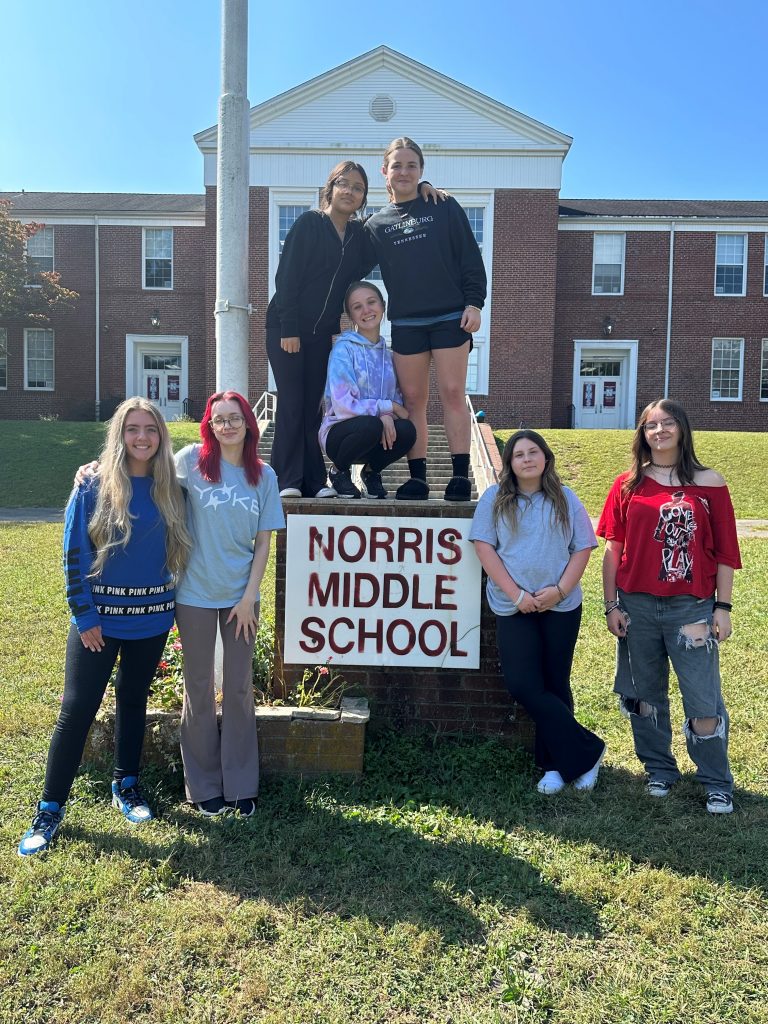 When I tell people that we work with middle school students, they usually respond with either shock or sympathy. It seems everyone has memories and strong emotions tied to their middle school experience. It doesn't seem to matter if you were an athlete, a musician, a straight-A student, or an outsider, middle school was hard, and everyone knows it.
And it's getting harder. In a recent survey, 42% of middle school students reported feelings of sadness or hopelessness and if you just look at the girls in the survey, it's an astounding 57%. As students transition from elementary to middle school, their network of relationships changes along with their schedules. For the first time they are beginning to exert some independence from the adults in their lives, while frantically searching the world around them for a place to fit in. All this happens at a time when their minds and bodies are transforming in ways that even they don't understand, sometimes resulting in fear, confusion, and uncertainty.
That's why the community that YOKE offers is so important. Students often tell me that YOKE was the first place they felt a sense of belonging and it kept them coming back. The Apostle Paul said, we loved you so much that we shared with you not only God's Good News, but our own lives, too." (1 Thessalonians 2:8) That's the kind of community we are working to build, and it can be transformative.
T.J. Stephens is the youngest of 10 siblings, most of whom were involved in YOKE before her. "Middle school was hard for me because my parents were going through a divorce," she remembers. "YOKE was an opportunity for me to make friends my own age, but I also appreciated the comfort and support I got from my YOKE Folk, Rachel, during that difficult time."
She had such a great experience with YOKE, that she could hardly wait until she was old enough to begin serving herself. As a high school student, she volunteered to serve at YOKE Camp where another YOKE Folk, Alicia impacted her life as well. "She made me feel important and cared for," she recalls. "I wanted to have that kind of impact on others."
T.J. has that opportunity now as a YOKE Folk at Norris Middle and at last year's camp, had the privilege of helping 7 of her YOKE Kids make decisions to follow Jesus. One of the young ladies, Isabella, says it was the community that she experienced at YOKE that led her to Jesus. "T.J. is awesome," she says. "She is always there for me, especially in my relationship with Jesus. When she talked to me about accepting him, it lit a spark in my heart."
Like many of our students, these young ladies might not have been able to attend camp at all without the generous financial support of partners like you. Would you consider making a gift to YOKE so that we can continue to reach students like T.J. and Isabella?
It costs approximately $125 to send a kid to camp, so your gift could help in the following ways:
$125 Sponsor 1 YOKE Kid
$250 Sponsor 1 YOKE Kid and their YOKE Folk
$500 Sponsor a Cabin
$1,000 Sponsor a Club
Make checks payable to YOKE and mail to P.O. Box 3492, Knoxville, TN 37927. Or visit 
our giving page
 to make a secure gift online anytime.
Grateful for your partnership,

Jonathan Haskell
Executive Director