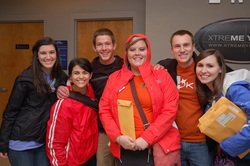 Some of our Future Folk, YOKE Folk, Board Folk, and Staff are spending spring break serving in other places. Please help YOKE pray for them as they are away from us for a week serving the Lord!
John McIntear – KY
Beth Anne Singleton – KY                                           
Samantha Scates –  NYC
Makenzey Moore –  NYC
Mikaya Moore –  NYC
Bernard Bull –  Iowa
Rachel Hodge –  SC
Sarah Percy –  SC
Chad Morris –  Guatemala
Brent Metcalf –  Guatemala
Leah McRae –  Portugal
Sarah Jackson –  Portugal

If you are serving–and have been left off this list–please post a comment below letting us know where you are!