This month at YOKE, we have the privilege of introducing two brand new team members! Andrew Hodge is our new Area Director for YOKE's East area schools, and Madjoel Douglass is the Area Director for Knoxville city schools. We're eager for you to get to know them both, so we're sharing both of their stories on our blog. Here is Andrew to introduce himself to you in his own words: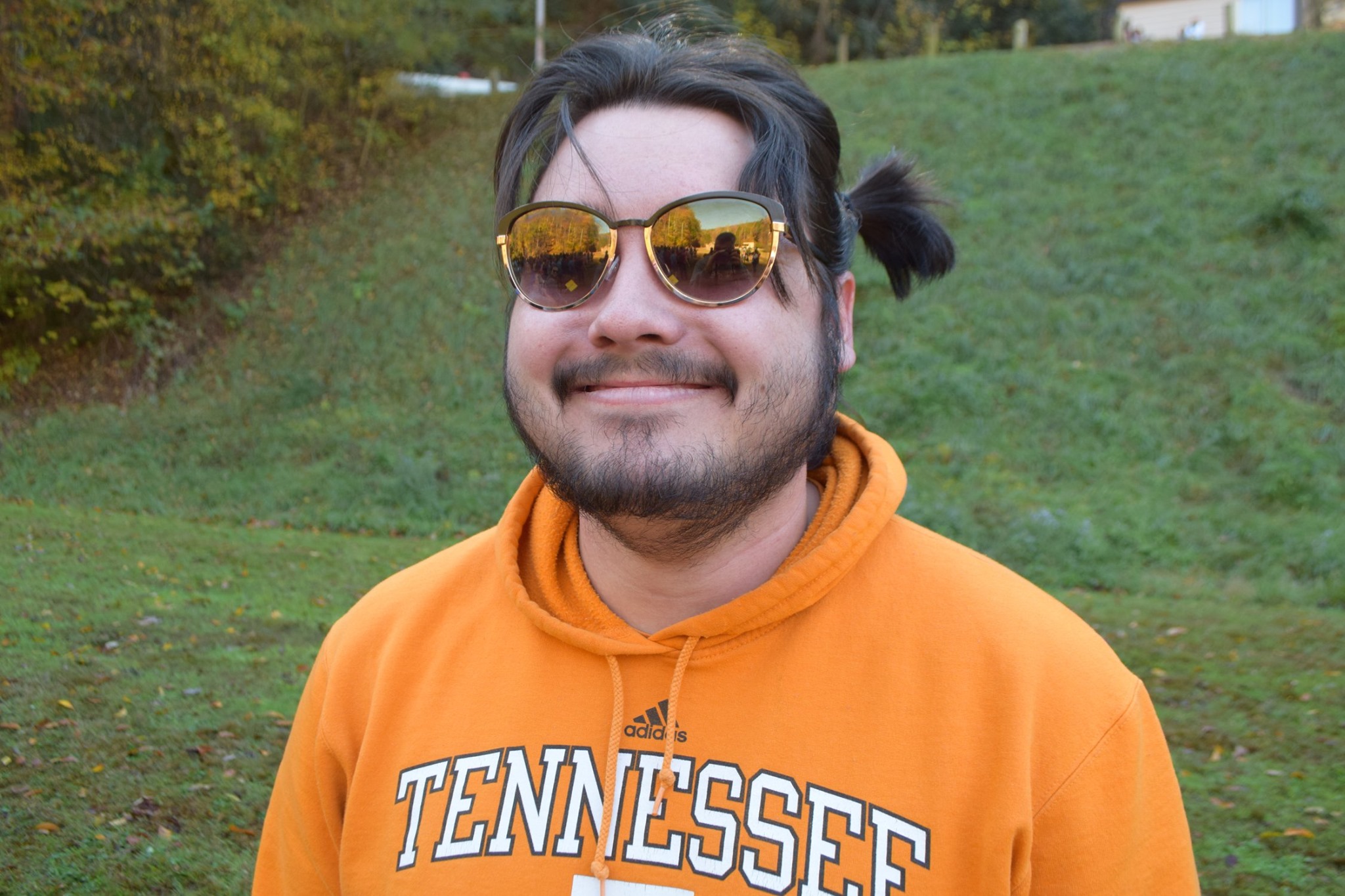 Even though I'm new to the YOKE staff, I'm not new to the YOKE family.
I am an East Tennessee native, having grown up in a small town in Grainger county called Blaine, Tennessee. I started participating in YOKE as a senior in high school when YOKE co-founder Helen Coatney called me and asked if I would be interested with the Rutledge YOKE team. Since YOKE had not come to my school until after I finished middle school, I was not a YOKE kid myself. But I served as a YOKE Folk for five years, and then as a Team Leader for two more—all at Rutledge Middle School.
In 2014, I graduated from Grainger High School went on to attend two years at Walters State Community College in Morristown. After graduating there in 2016, I spent the next two years at the University of Tennessee where I studied Animal Science. I had always dreamed of being a veterinarian until the Lord shifted my focus toward youth ministry. Although, I have often joked that it is fitting that I received my degree in animal science, since a room full of middle schoolers can sometimes feel like a zoo. I am currently working toward getting my Master's degree in Agriculture Leadership, Education, and Communication from the University of Tennessee.
I am the oldest of four children and I have a twin sister. I love spending time with my wife Kristen, my dogs Willow and Duke, and my family. I love watching any kind of sport—especially UT athletics—and I also love working on my family's farm where we raise Angus cattle.
I credit my time serving with YOKE and the mentorship of YOKE's founders John and Helen Coatney for developing my leadership ability and for helping me to see the importance of serving middle school kids. YOKE has played a huge role in my life for such a long time, so I'm excited to be able to take on this new role and serve in the area that I grew up in.
Andrew will coordinate YOKE's programs in Jefferson County, Grainger County, and at Carter Middle School. If you'd like to connect with him, you can reach out to him at andrew@yokeyouth.com.