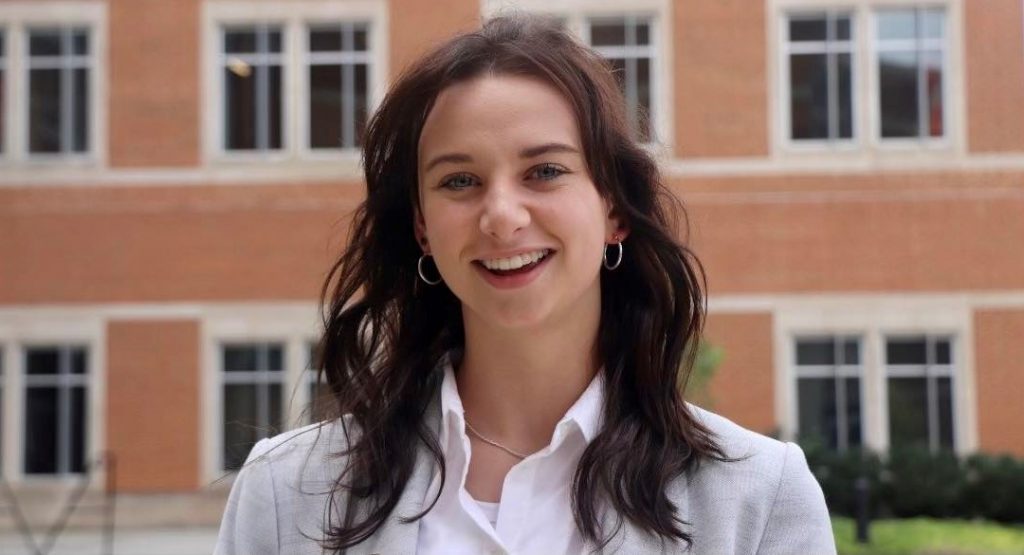 Carley Baldwin was a Camp Kid. She always loved attending summer camp at Camp BaYoCa and couldn't wait until she was old enough to be a counselor herself. In fact, she began working there at age 14. The problem was that camp was always limited to a season. She loved the fun, the adventure, and the community that comes from serving together and was looking for something to fill that gap the other 10 months of the year. It was that longing that eventually led her to YOKE.
"I heard about YOKE at camp, so I decided to visit Big Club in the fall of 2021," recalled Carley. "There were songs and games and skits – it felt just like camp! It was such a welcoming environment, and I knew immediately that these were my people.'
Carley, a junior at UT studying Religious Studies and Archaeology, joined the YOKE team at Bearden Middle that fall, and was part of the team that launched a brand-new club at Holston Middle in January of this year. She said that the fun and games that YOKE uses really helped her connect, both with the kids and her fellow YOKE Folk.
She saw the opportunity for an internship as a logical progression in her relationship with Christ and with YOKE. "I really wanted to grow spiritually and to become a better leader, but it's also been a great opportunity for me to sort of look behind the curtain and see how YOKE works," explained Carley. I've gained a deeper understanding of how ministry works and how a nonprofit organization functions day to day."
Carley said she appreciates being part of the team and even being included in team meetings. She said this summer's book discussion on Crucial Conversations has been especially meaningful.
"The book is teaching us how to better engage in difficult situations by asking good questions, by providing honest answers, and by listening to others' input," she said. "It's an awesome opportunity to learn together, but it's also been cool to watch the YOKE staff putting those things into practice in their ministry together.
Funded by a grant from the City of Knoxville, Carley, along with Saria Drake, has been focused on serving kids in the City. Together they assisted the summer programs at Vine and Whittle Springs Middle Schools and pitched in to help our friends at Thrive in South Knoxville. Additionally, they've been assisting staff with some administrative duties.