Dear Friends –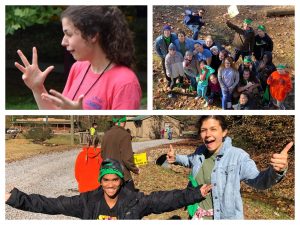 My name is Sarah and I was born and raised in Prague where my parents were missionaries. I spoke Czech fluently and attended the public schools there, so my transition back to middle school in the U.S. was an especially difficult one. When I enrolled as a 7th grader at Northwest Middle, I was embarrassingly ignorant of American culture, fashion, and pop-culture references.
Fortunately, middle schoolers are very tolerant and accepting of outsiders who are different. Just kidding. As you probably know, middle school can be a tough place and I was bullied constantly for the way that I dressed, the things I said, and the jokes I didn't get. Like many middle school students, I really struggled to find a place where I could fit in and find acceptance. Fortunately, I discovered YOKE.
At YOKE, I found a community that did more than simply tolerate me, they celebrated my uniqueness. A highlight that year was when one of my YOKE Folk invited me to her church to talk about growing up in a different culture. It was the first time in my life that I realized the things that made me different were what made me special.
Another highlight of YOKE that year was becoming friends with Izzy. Izzy is deaf and our friendship ignited a passion in me to work with deaf people. When I returned to the US after high school, I enrolled at Maryville College in the ASL and Deaf Studies program. While there, I served for a year as a YOKE Folk at Carpenters Middle. Though the demands of my schedule prevented me from continuing to serve, YOKE has always held a special place in my heart.
That's why I couldn't resist last summer when YOKE called with a unique opportunity. Allan, a student at Bearden Middle who is deaf, wanted to participate in YOKE's Summer Adventures. Though I was adjusting to a new career and planning my wedding, I moved some things around so that I could interpret with Allan each Tuesday. I am so glad that I did! Seeing Allan find acceptance at YOKE reminded me of my own experience and sparked a desire in me to get involved again.
On the afternoon of August 27th, my aunt called to see if we would join her for the YOKE banquet that night. After hearing me talk endlessly about YOKE, my new husband Ian was eager to go and see what it was all about. And, you know, free food! After hearing all the stories of how YOKE has impacted generations of students, he was sold. "I want to be involved in this," Ian said.
We signed up together and were once again presented with a unique opportunity – we were asked to serve as team leaders at my old school, Northwest Middle. So here we are, leading YOKE each Wednesday afternoon in the same room where I found acceptance and a mentor all those years ago. I remember how much it meant to me and so I am thrilled now to offer that to a new generation of students.
My friend Allan got permission to join us for club and I'm thankful for the chance to continue building that relationship with him and his family. The other kids in club are eager to communicate with him, so I've even started teaching them to sign as well – celebrating his uniqueness, just as YOKE did with mine.
Thank you for giving so that YOKE could be there for me, and so that I could be there for Allan and others like him. Would you consider investing in this ministry that has meant so much to me? With your support, we can continue reaching students where and when they need us the most.
Grateful for your partnership,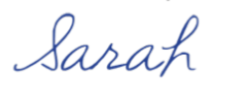 Mail your gift to YOKE at P.O. Box 3492, Knoxville, TN 37927 
or make a secure gift online anytime by clicking the button below.