In addition to weekly after-school clubs, YOKE hosts weekends of camp each fall and spring. Camp is always a highlight for kids and YOKE Folk alike and provides students with the opportunity to get out of their normal routine, experience some new things, and interact with other YOKE Kids.
Camp also provides the opportunity for us to share the story of God in a clear and engaging way. This fall YOKE is excited to have Jon Marshall and Christina Davis as the speakers for our weekends of Western Camp on Nov. 1-3 and Nov. 8-10. Each is a gifted communicator and has a heart for students and a unique connection with YOKE.
Jon Marshall (Nov. 1-3)
Like many of the students YOKE serves, Jon experienced the heartbreak that comes from a broken family. According to Jon, he survived his teen years with the help of God, family, friends, a good sense of humor, and AXE body spray (the smell of which he is now immune to). Jon has been working in youth ministry for over 15 years and has experience as a middle school youth director, a trained Teen and Parent Mediator, a YOKE Team Leader, and a trained facilitator for Wyman's Teen Outreach Program (TOP). TOP empowers teens by providing the tools and opportunities needed to avoid risky behaviors. Jon's hope is to always point students to the One who heals the brokenhearted by sharing his own story. He currently lives in Sevierville with his wife Julia and their 2-year-old son. Jon's favorite YOKE song is "Little Red Wagon" and he is addicted to peanut butter.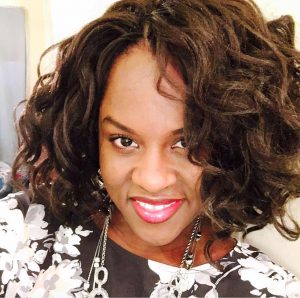 Christina Davis (Nov. 8-10)
Christina describes herself as a woman made new by the power of the Holy Spirit. She loves teaching and delights in helping people know God personally. Born and raised in Knoxville, Christina was a YOKE Kid at Beardsley Middle School and went on to graduate from Middle Tennessee State University. With decades of volunteer service in ministry, she now serves as the compassion ministries minister at City Hills Church. One of the things that she loves about her job is the privilege of mobilizing believers to live beyond themselves by loving others through tangible acts of service in the name of Jesus.
In addition to her work at City Hills, Christina is a part-time blogger, teacher, and speaker. Her background includes years as a high school teacher, freelance graphic designer, and a specialist fitness pro—where she earned local and national awards. Christina also has a broad range of interests that include the arts, sci-fi, world cultures, reading, and sports. Committed to making lives and life beautiful, Christina is passionate about helping others embrace Jesus and who He called them to be. Her only regret in life is that she did not believe His truth sooner. As she now knows, Jesus changes everything! Christina and her husband Dez Davis have been married for 18 years and have two sons, Lance and Asher.
Many of the kids we serve would not be able to attend camp without generous financial assistance from partners like you. A gift of $125 makes it possible for one of these students to attend camp. If you'd like to sponsor a student, send your gift to YOKE at P.O. Box 3492, Knoxville, 37927. Or make a secure gift online by visiting our giving page.