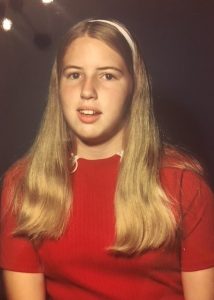 I received Christ as a senior in high school through the influence of my parents who became believers in their adult life. I didn't really understand what discipleship looked like, but God was gracious and when I started my freshman year at Memphis State University, I was introduced to a campus organization called The Navigators. Through the Navigators, God brought two godly young women into my life to disciple me and I in turn was able to begin pouring into other women on campus.
After graduation, I accepted a position with Terminix whose parent company was in Memphis. I worked with them for a couple of years and then was asked to go on staff with The Navigators at the University of Tennessee.  This was a stretching time as well as a time where my relationship with the Lord was deepened and enriched. After my stint with The Navigators, I returned home to Memphis where I married my husband Kim and began to raise a family.
Years later, Kim's career would lead us back to Knoxville. In 2004, a friend who was on the board of YOKE told me they were looking for a full-time office manager and encouraged me to apply. I was intrigued and set up an interview with founder and then director John Coatney. The only things I knew about YOKE were what I had learned from my friend. After meeting with John and seeing his passion for the ministry, his obvious love for people and his love for the Lord, I was excited about the opportunity. I told John I would be happy to work for YOKE, but I was not going to lead a club or go to camp. He accepted my terms with a twinkle in his eye.
I had worked for YOKE about a year when the need arose for a team leader at Carter Middle. By this time, I had totally fallen in love with the ministry, the staff, and the volunteer leaders. Carter was the school my boys would be attending in a couple of years, so I accepted the challenge. I continued to serve there until my middle son was a senior in high school. I now lead our Future Folk ministry, where I am privileged to serve alongside the friend who first introduced me to YOKE and my two sons who were YOKE kids at Carter.
One of the biggest highlights for me is to see my sons giving back to the ministry. It is a joy to serve alongside them and watch them invest in young men. I love the quality leaders that God brings to YOKE year after year!  They selflessly give to the middle school students, modeling for them what it means to walk daily with Christ.  And that makes it come full circle. Some amazing women invested in me and now I get to invest in others who, in turn invest in the lives of middle school students. This is God's design for discipleship and it's a joy to see it in action at YOKE!