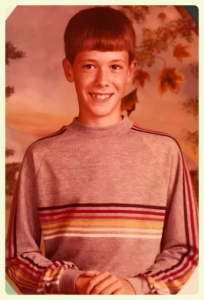 My wife and I have been involved in vocational ministry for many years. After serving as missionaries in Hungary, we decided in 2007 to make Knoxville our new home. We settled in West Knox County and all three of our kids graduated from Hardin Valley (our son, Justin, was in the very first graduating class).
We both began new careers in the nonprofit world. I landed a job at The Salvation Army where I worked year-round on the famous Red Kettle Campaign. I was promoted a couple of times and eventually settled in as the Director of Development and Community Relations. In addition to building relationships with some of the men in the work program, my favorite part of the job was the work I did in disaster relief. I was trained as a Public Information Officer and was deployed throughout the Southeast in times of disaster.
After a couple of brief stops, Lori ended up at The Restoration House near the beginning of their ministry. She's now been there for nearly 10 years and serves as the Director of Programs. In addition to her role there, she is a facilitator with the Cost of Poverty Experience, a trainer for the Chalmers Center's Faith and Finances program, and a member of the Christian Community Development Association's national leadership cohort 8.
While living in the suburbs, we helped lead a young church plant in Oak Ridge called Ridge Church. We loved our time there and the way that the church really connected with people who were far from God. But God had begun a new work in our hearts. The more we got involved in ministry in the city, the more we felt drawn there. In 2015, we took advantage of an opportunity to move into East Knoxville. We had no idea what God had in store for us, but we knew this is where he wanted us to be.
We joined a church in our neighborhood, Tabernacle Baptist Church, and began talking with pastors, neighbors, school administrators, and nonprofit professionals to see where the needs were and how we might best be used. I soon began to pray that God would give me an opportunity to really make a difference in the city, and if it involved working with students, that would be even better. About a week later, I got a call from a friend.
"What do you know about YOKE?" he asked. I said I vaguely associated it with middle school students, but that's about all I knew. He told me that they were looking for a director and he thought I should apply. A few weeks later, I began my current role with the organization.
There were several things that really attracted me to YOKE. First is the emphasis on the middle school years. We all know how crucial they are and I'm glad that YOKE is meeting students where and when they need us the most. In addition, I love the opportunity we have to train and mobilize young leaders. It's exciting to see the impact that these guys have on students and I love to see them go on and flourish in their careers. I also love how YOKE engages local churches. This enables us to impact their ministry and connect our YOKE families to a healthy local community. Finally, I am excited about the way our school-based programming provides a chance to really enrich local schools. Our presence in each school goes far beyond the weekly club that we offer. I know our school partners are grateful and so are we.
It's only been a little more than 4 years, but I already have so many favorite memories. One that really stands out to me is from our 2017 banquet where we celebrated 40 years of YOKE. As the director, I really must focus on the banquet as a fundraising event and so "the ask" – the point near the end where we invite folks to invest financially in our mission – is crucial. We had a crazy idea to let one of our YOKE Folk, Tori Duncan, do the ask that year. We helped her organize her thoughts and prepare for the event, but you never know how someone will do until they're on stage at that moment. Check it out – I think you'll see why it's one of my highlights. Not only did Tori steal the show, but within a few weeks she decided to change her major and will soon graduate with a degree in social work. The YOKE community is filled with transformation stories like that and I hope to have the opportunity to keep telling them for years to come.